The Ubud Writers and Readers Festival in Bali, Indonesia is one of the top global literary events. This year, I'll be there to experience it for the first time. Bringing together authors, poets, journalists, commentators, activists, thinkers and even chefs from around the world, Ubud Writers and Readers Festival is a truly international event. Over 200 speakers from 30 countries will delve into the 2019 theme of 'karma', exploring the impacts our personal and collective actions have on our social and physical environments.
There is a main program of talks and an array of other interesting events, such as book launches, music performances, art exhibitions, and cultural workshops on topics like Balinese cooking and traditional Batik painting. The program is filled with incredible international names and lots of Australian authors, like Bri Lee, Krissy Kneen, Carly Findlay, and Astrid Edwards. The full program can be found here.
For those who are not able to attend Ubud Writers and Readers Festival this year, but would like to experience some of the terrific creative minds involved with it, I've put together my picks of the books you should add to your to-be-read pile immediately.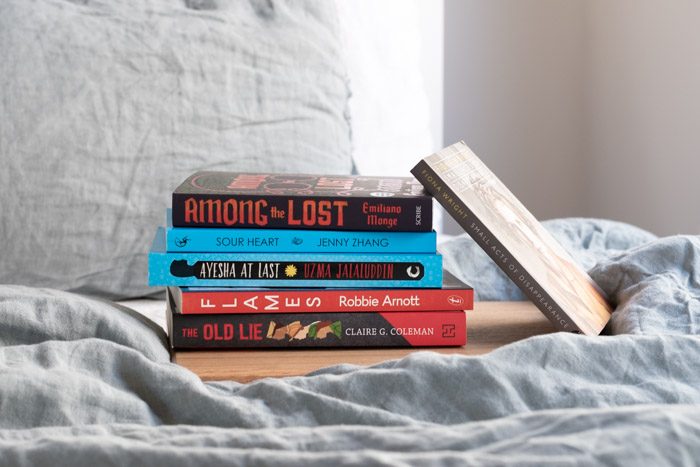 Flames – Robbie Arnott
Described by Richard Flanagan as 'A strange and joyous marvel', Flames is my most highly anticipated read of the Ubud Writers and Readers Festival lineup. Blending the surreal and the serious, Australian author Robbie Arnott explores grief, love and the bonds of family. Robbie Arnott will appear at UWRF in:
The Old Lie – Claire G Coleman
Claire G Coleman's debut novel Terra Nullius was a visceral speculative take on the invasion and colonisation of Australia. Her recently released second book The Old Lie promises to be another work of sci-fi deeply rooted in historical reality. The dedication reads "For my grandfather and the other Black Diggers who went to war for a country that did not see them as people." Claire G. Coleman will appear at UWRF in: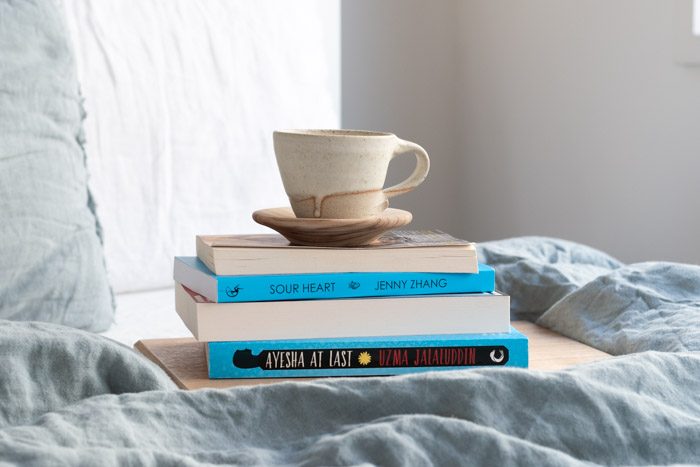 Ayesha at Last – Uzma Jalaluddin
Canadian author Uzma Jalaluddin taps into the heart of romantic comedies with her debut novel Ayesha at Last. It's a modern day retelling of Pride and Prejudice with Muslim protagonists and is the perfect blend of drama, misunderstanding and cheek-achingly sweet romance. Uzma Jalaluddin will appear at UWRF in:
Among the Lost – Emiliano Monge
I was lucky enough to hear Mexican author Emiliano Monge speak at Melbourne Writers Festival earlier this year, and he was so insightful! I'll be the first in the door to hear him speak again. His novel Among The Lost was the winner of the English PEN Award. It focuses on a single day, weaving together the stories of complex lives of illegal migrants and human traffickers as they seek to cross the border into 'paradise'. Emiliano Monge will appear at UWRF in: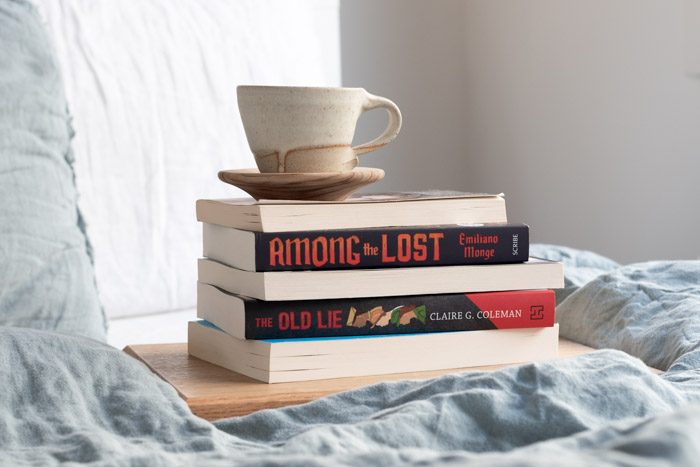 Spelled in Poetry – Helena Natasha
One of the things about Ubud Writers and Readers Festival I'm most excited for is the opportunity to discover brilliant Indonesian authors. One who has caught my eye is Instagram poet Helena Natasha. She's the author of Spelled in Poetry and creator of A Starry Journal, which is the perfect combination of my twin loves of reading and journaling. She will appear at UWRF in:
Small Acts of Disappearance – Fiona Wright
Small Acts of Disappearance is a very recent read for me, but one that earned a permanent place on my 'favourite non-fiction' shelf. Fiona Wright is a poet as well as an author, and her prose reflects the careful, vivid way her poems are composed. Small Acts is a memoir, focused on Wright's long struggle with anorexia, and is utterly compelling reading. Fiona Wright will appear at UWRF in:
Sour Heart – Jenny Zhang
Sour Heart is a powerful collection of short stories that explores family relationships and the experience of migrants in America. Each story is told from the perspective of a different girl who has migrated from China (or Taiwan) to America with her parents. The stories represent a loss of innocence, the complicated place family holds in our lives, and the layered experiences of racism and discrimination experienced by migrants in America (and around the world). Jenny Zhang will appear at UWRF in:
I can't wait to meet all these authors and hear them speak about their work at Ubud Writers and Readers Festival. If you'd like to keep up to date with my festival adventures follow me on Instagram @BabblingBooks
Looking for more books to read? You can find my recommendations collected here. Or you might enjoy one of my festival-specific lists of books to read:
Pin me for later…