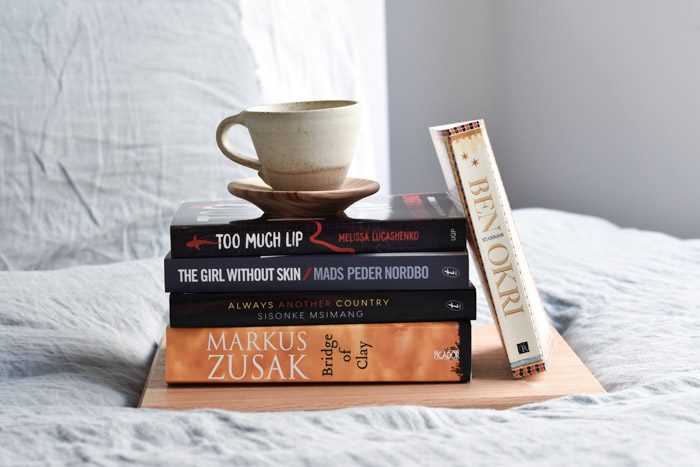 Is there anything more exciting for book lovers than the release of a writers' festival program? It's particularly delightful, scrolling through names both new and familiar, creating the ultimate writers' festival reading list and adding yet more books to your to-be-read pile!
This year I'll be attending Adelaide Writers' Week for the second time after a wonderful experience in 2018. For the first time the festival will include paid sessions, such as the Opening Address and the Zeitgeist Series which sound incredibly interesting, but sadly my schedule means I'll miss these events.
Whether you're coming along too, or you're just keen to discover something new, here are the top ten books from Adelaide Writers' Week that I'm adding to my festival reading list.
#Gifted. I was sent some of the books featured in this post by their publishers, and I've clearly indicated them below. I'm under no obligation to include them in this or any other content.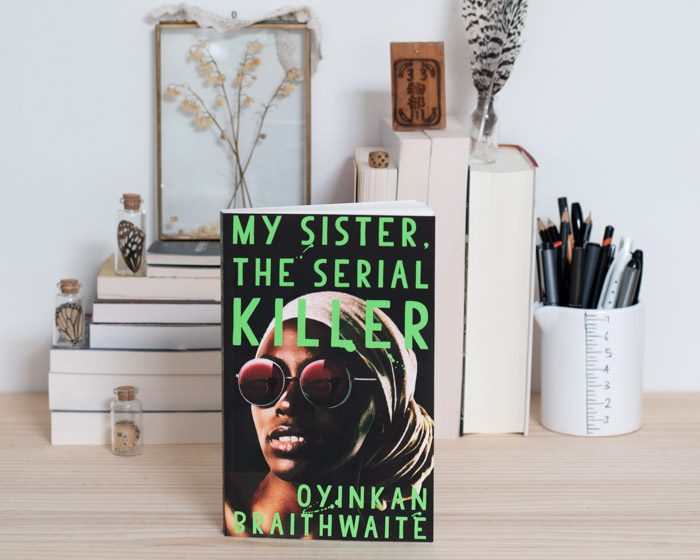 My Sister the Serial Killer – Oyinkan Braithwaite
One of the first books on this list that I finished, My Sister the Serial Killer is addictive and thrilling. Dark, twisted, funny and gripping, I loved this unusual literary/thriller/contemporary/slasher mashup that explores the bonds of sisterhood, how to get away with murder, and the complex web of love and duty family can evoke. Oyinkan Braithewaite will appear at AWW in:
#gifted by Allen & Unwin
Washington Black – Esi Edugyan
The moment I saw the cover of Washington Black I knew it'd be on my reading list for the year. The strange, whimsical hot air balloon/boat on the cover contrasts the blurb describing the book as a historical fiction adventure. Weaving in narratives of slavery, The Guardian called it "beautiful and beguiling" and I can't wait to discover this Canadian author's writing. Esi Edugyan will appear at AWW in:
The Bone Sparrow – Zana Fraillon
Adelaide Writers' Week has a strong lineup of children's and young adult events, and the book I'm most looking forward to in this year's program is The Bone Sparrow by Australian author Zana Fraillon. The story focuses on Subhi, a young boy born in immigration detention here in Australia. Given the timely nature of this topic I think it is such an important book, and should be read widely. Zana Fraillon will appear at AWW in:
Baby – Annaleese Jochems
A bored, aimless young woman develops an infatuation with her gym instructor, and the two women end up running away together on a boat named Baby. As you can imagine, things begin to disintegrate from there. I've only read the first chapter, and I'm already hooked! New Zealander Annaleese Jochems will appear at AWW in:
Too Much Lip – Melissa Lucashenko
There's something really captivating about Too Much Lip. The writing style is clever, capturing the cadence of the characters' speech while blending local Aboriginal language and slang to create a detailed portrait of life in a small Australian town. At its core the book is an inter-generational tale of trauma and the manifestations of it in different ways throughout a community, and the blended ties of love and duty to both family and country. Melissa Lucashenko will appear at AWW in:
#gifted by University of Queensland Press
Always Another Country – Sisonke Msimang
Described as one of the most exciting contemporary female black voices in literature, I can't wait to dive into Sisonke Msimang's memoir. Born in exile in Zambia, her current activism is fueled by the discrimination and xenophobia she experienced living all over the world. I really enjoyed her Ted Talk 'If a story moves you, act on it', so I'm looking forward to seeing her at AWW in:
#gifted by Text Publishing
The Girl Without Skin – Mads Peder Nordbo
I'm excited to see Mads Peder Nordbo on the AWW lineup. My love of translated literature is well documented, so I can't wait to start reading his most recent novel. In the tradition of Nordic Noir there are remote towns, isolated settings in bleak landscapes, and a hard boiled protagonist trying to get to the bottom of a crime. And if that's not enough to hook you in, The Girl Without Skin also features a viking mummy. He'll appear at AWW in:
#gifted by Text Publishing
Starbook – Ben Okri
I've had Starbook on my shelf for a little while, so seeing Man Booker Prize winning author Ben Okri on the line-up for an Australian writers' festival was so exciting. The fairytale premise of a maiden and a prince in a mythical land really appeals to me when juxtaposed with Okri's fame as a bold post-colonial voice from Nigeria, and I'm intrigued to see the layers of meaning he'll bring to a fable-style tale. He'll be speaking mainly about his new work, The Freedom Artist, when he appears at AWW in:
Call Me Evie – J. P. Pomare
Call Me Evie is the second book on this list I've read. A psychological thriller set across the dual locations of Australia and New Zealand, it delves into memory, and raises questions about just how trustworthy they can be. A couple of the reveals shocked me, so it's definitely a book that keeps you guessing. J. P. Pomare will appear at AWW in:
#gifted by Hachette Australia as part of a partnership with Books on the Rail
Bridge of Clay – Marcus Zusac
This book gets off to a slow start, but I'm determined to finish it before AWW begins. I adored his debut novel The Book Thief, and there's an evolution of that talent for rich, layered storytelling in Bridge of Clay. The story focuses on a family of five brothers who had to raise themselves, switching between their wild childhood and the present day. Marcus Zusak will appear at AWW in:
That's a wrap! My ultimate writers' festival reading list from Adelaide Writers' Week. I'll be sharing more writers' festival reading lists throughout the year. Sign up to my newsletter so you don't ever miss a post.