For two days in early August I had the pleasure and privilege of visiting the Bendigo Writers Festival and then turning that experience into a creative journal and a mini podcast. I was supported to attend by UNESCO Melbourne City of Literature, with the aim of producing a creative work which expressed what it's like to attend a regional literary event like the Bendigo Writers Festival.
I attended seven sessions on a range of topics, met authors from across Australia and around the world, ate great food, chatted to friends new and old, and took a LOT of notes. As planned, I created a collage journal detailing my experience and some of the key topics that were discussed. I have included photos of all the pages in this post so you can experience a taste of the festival.
What I hadn't planned to create was an audio clip, that turned into something resembling a podcast. While driving alone back to Melbourne from the Bendigo Writers Festival my mind was overflowing with thoughts about the sessions I had been to. So using the voice memo feature on my phone I talked about all the things that felt important. It's a stream of consciousness, with many imperfections (you might even be able to hear me indicating to change lanes if you listen carefully), but it came straight from my heart. Click play to listen while you browse the photos of my journal. If you prefer, you can check out the written transcript on Google Docs.
Bendigo Writers Festival – Journal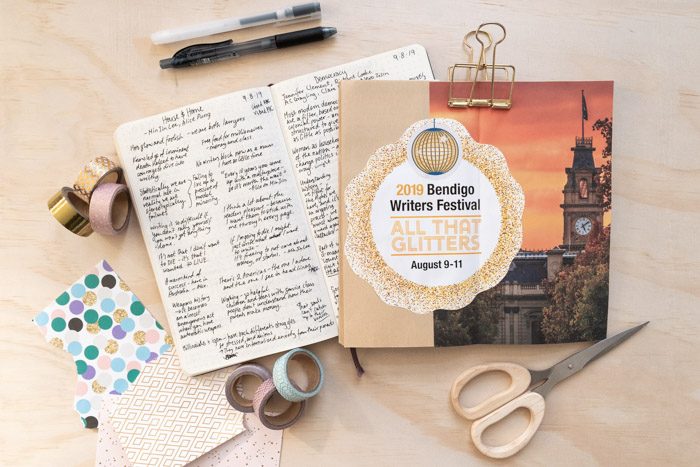 I took notes at each session in my Moleskine journal, and created a collage journal using those notes and my own reflections in a Traveller's Company notebook.
Acknowledgment of Country
Bendigo Writers Festival took place on Dja Dja Wurrung and Tanngurung country. I pay my respects to elders past and present. I acknowledge that sovereignty over this land was never ceded, and that the traditional owners of this land hold the stories and memories of this place, from this day back to time immemorial.
All That Glitters: Bendigo Writers Festival 2019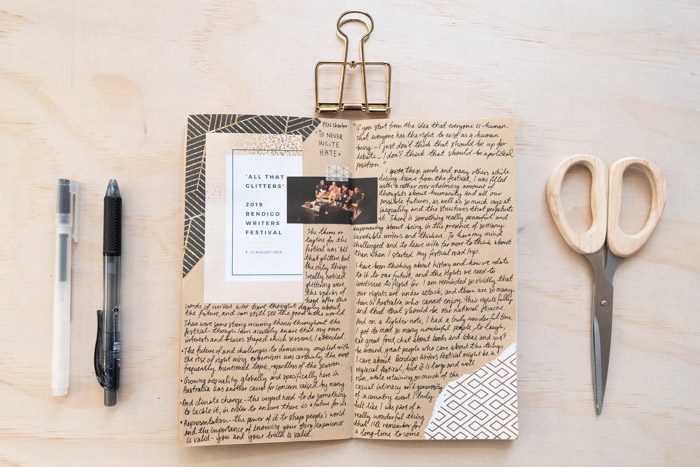 There were some strong recurring themes throughout the festival – though I am acutely aware that own own interests and biases shaped which sessions I attended. That said, some of the key themes as I saw them were:
The future and challenges to democracy, coupled with the rise of right-wing extremism, was certainly the most frequently mentioned topic, regardless of session.
Growing inequality globally and specifically here in Australia was another cause of concern raised by many.
Climate Change, the urgent need to do something to tackle it, in order there is a future for us.
Representation, the power of it to shape people's world, and the importance of knowing your story/experience is valid. You and your truth are valid.
Does My Face Fit Here?
Randa Abdel-Fattah, and Santilla Chingaipe.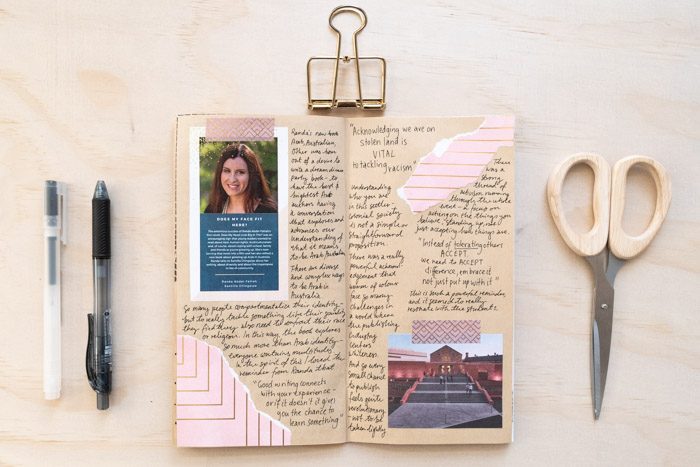 Instead of tolerating others accept. We need to accept different, embrace it, not just put up with it.

Randa Abdel-Fattah, Bendigo Writers Festival 2019
There was a strong thread of activism running throughout the whole session. A focus on acting on the things you believe, standing up, not just accepting how things are. This really seemed to resonate with the students who made up the majority of the audience. As always, teens as the best and most unguarded questions. And seeing the generosity and kindness which which Randa answered them was so wonderful.
The Voice
Jane Caro, Ginger Gorman, and Lawrie Zion.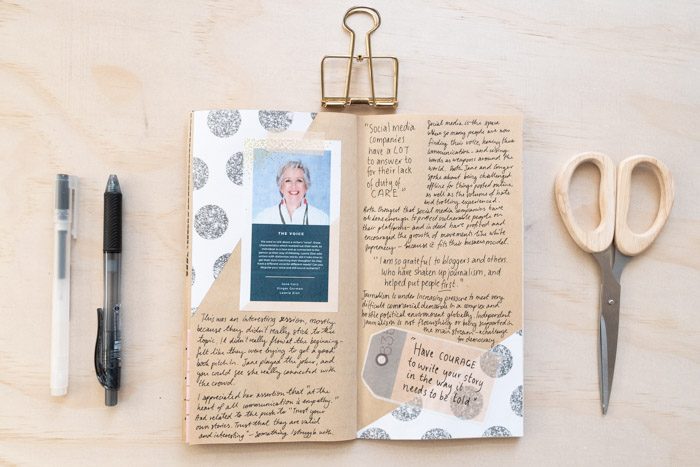 Have courage to write your story in the way it needs to be told.

Jane Caro, Bendigo Writers Festival 2019
Social media is the space where so many people are now finding their voice, honing their communication – and using words as weapons around the world. Both Jane and Ginger spoke about being challenged offline for things posted online, as well as the volumes of hate and trolling experienced. Both thought that social media companies have not done enough to protect vulnerable people on their platforms. In fact they have profited from and enabled the growth of movements like white supremacy because it fits their business model.
Home & Heart
Min Jin Lee, and Alice Pung.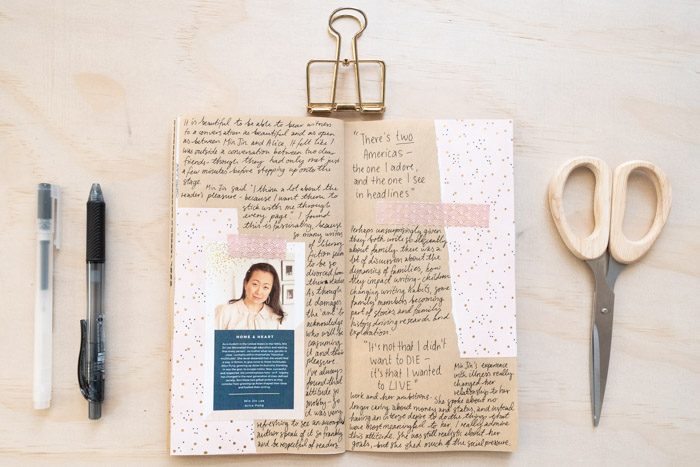 There's two Americas – the one I adore and the one I see in headlines.

Min Jin Lee, Bendigo Writers Festival 2019
Min Jin spoke about her interest in the pleasure of her readers, because she wants them to stick with her "through every page". I found this fascinating, because so many writers of literary fiction seem to be so divorced from their readers. As though it damages the 'art' to acknowledge who will be consuming it and their pleasure. So it was refreshing to see an accomplished author speak of it so frankly.
Democracy
Jennifer Clement, Richard Cooke, AC Grayling, Clare Wright, and Nevo Zisin.
Most modern democracies are a filter, based on colonial power – and so structured to give up as little as possible.

AC Grayling, Bendigo Writers Festival
I was completely in awe of the minds on stage for this session. It was some of the most engaging and stimulating conversation on the future of democracy that I have heard in years. I left feeling so concerned, but ultimately hopeful. Clare mentioned something that resonated with me, on the importance of understanding history. Essentially she said that we must always be on guard against attacks on our rights. Winning rights is not enough, we must be diligent at defending them at every turn.
Regret
Ginger Gorman, Lee Kofman, Alice Pung, and Sarah Lawrence.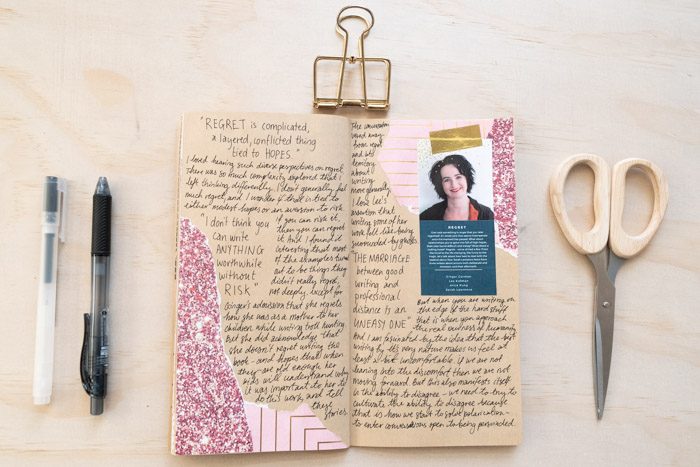 The marriage between good writing and professional distance is an uneasy one.

Lee Kofman, Bendigo Writers Festival 2019
The conversation veered away from regret and into territory about writing more generally, and it was so interesting I couldn't be disappointed. I loved Lee's assertion that writing some of her work felt like being surrounded by ghosts. When you're writing on the edge of the 'hard stuff' that is when you approach the real rawness of humanity. And I am fascinated by the idea that the best writing by its very nature make us feel at least a bit uncomfortable. If are are not leaning into discomfort we are not moving forward in our understanding of the world.
Sharing Difference
Claire G Coleman, Michael Earp, Erin Gough, Nevo Zisin, and Kelly Gardiner.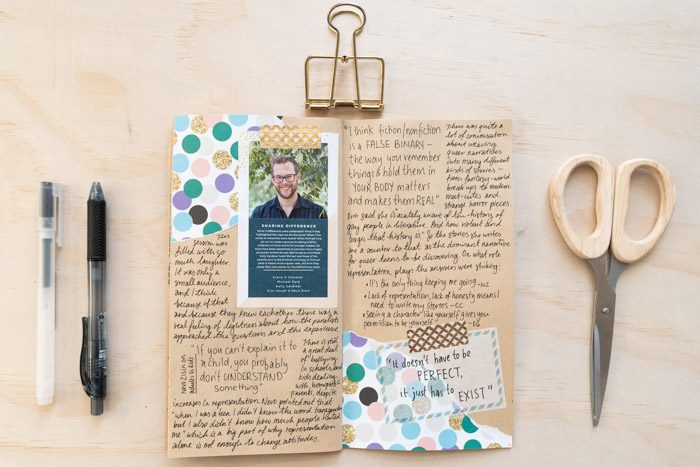 It doesn't have to be perfect, it just has to exist.

Nevo Zisin quoting a zine, Bendigo Writers Festival 2019
A large part of the conversation was about weaving queer narratives into many different kinds of stories – from fantasy world break ups to modern meet-cutes and strange horror pieces. On what role representation plays in their writing the answers were striking:
"It's the only thing keeping me going" – Nevo Zisin
"Lack of representation, lack of honesty mean I need to write my stories" – Claire G Coleman
"Seeing a character like yourself gives you permission to be yourself" – Erin Gough
Rise & Resist
Jennifer Clement, Claire G Coleman, Clare Press, and Bhakthi Puvanenthiran.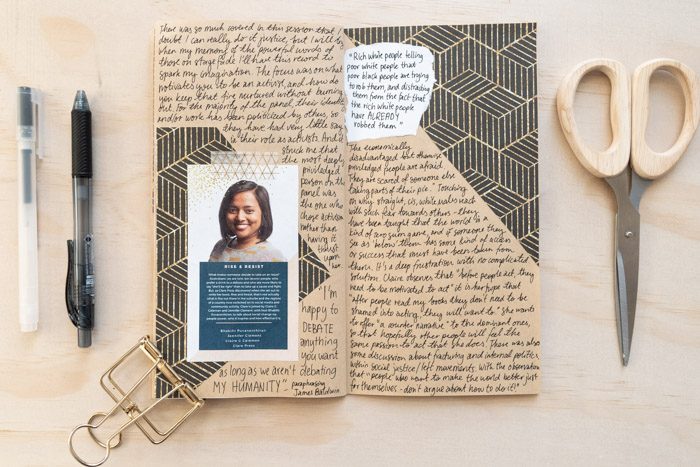 Rich white people telling poor white people that poor black people are trying to rob them, and distracting from the fact that the rich white people have already robbed them.

Claire G Coleman, Bendigo Writers Festival 2019
There was so much covered in this session I could hardly keep with while taking notes. What interested me most were the comments around economically disadvantaged but otherwise privileged people being afraid of someone else taking parts of their 'pie' in life. It was as close as anyone came during the Festival to unpacking why straight, cis, white males react with such fear towards others. In a world where these men have absorbed the idea that life is a zero sum game if they see someone perceived to be 'below' them gaining access to something they cannot they see it as being taken from them. It's a deep and layered challenge with no clear solution, but I think it has impacts on the rise of right-wing terrorism.
Love Your Bookshop Day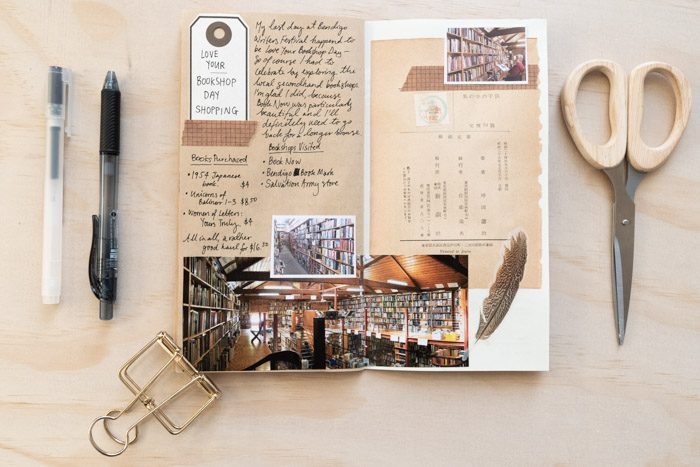 Saturday 10 August was Love Your Bookshop Day so of course I had to celebrate by visiting a couple of local bookshops in Bendigo. Both were excellent secondhand bookshops and if I'm in the area I'll definitely be back for more!
Farewell Bendigo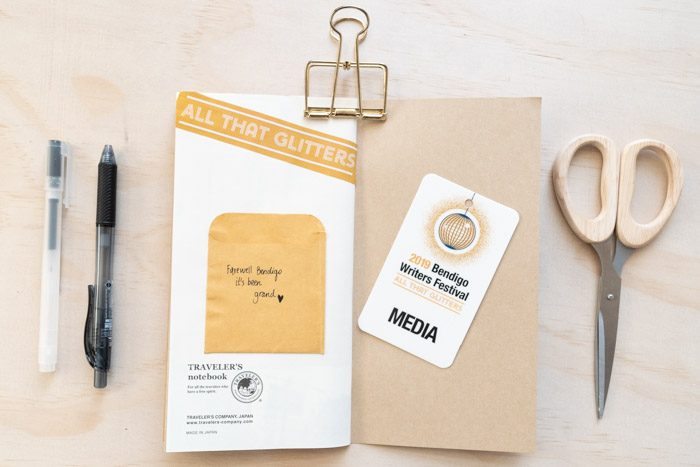 It was such a joy to be able to experience Bendigo Writers Festival, create a journal and a little podcast of my experiences and reflections. I'm sure I will be back again next year.
---
[Ad] This post is part of a paid collaboration with UNESCO Melbourne City of Literature. All opinions are my own.
Looking for more literary Festival content? You might enjoy one of my festival-specific lists of books to read:
Pin me for later…