Tamsien West is a photographer, stylist, blogger, and digital influencer from Melbourne Australia.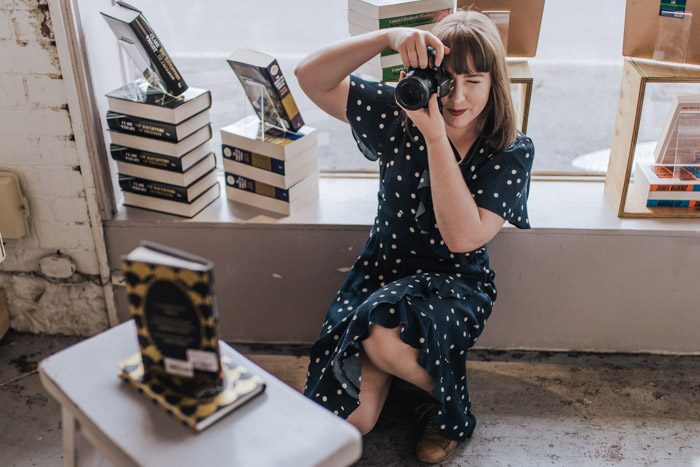 Hi! Tamsien here. I'm the founder of 'Babbling Books'. I share beautiful lifestyle and travel images with a literary focus on Instagram, produce videos about journaling on YouTube, and write articles about life, reading, and travel here on babblingbooks.com.au. I'm passionate about reading literature in translation, exploring what it means to live a creative life, and experiencing the world through travel near and far.
I love telling stories through styling and creating beautiful photography. This involves creating bespoke content for brands that responds to a creative brief and resonates with my audience. And I particularly enjoy photography commissions from publishers and authors launching new books.
I've worked with many wonderful brands on exciting projects, including;
Hachette Australia to launch their crime reading platform Maximum Sentence.
Australian Library and Information Association on the 2018 and 2019 Australian Reading Hour national campaigns.
Bupa to share information about changes to Australian health insurance that impact young creatives. Find out more about how you can work with me here.
When I'm not blogging or taking photos you can find me curled up on the coach. Usually with a book, cup of herbal tea and my cat Lila (aka Delilah Bard). Yes, I definitely named her after a book character! You'll see her from time to time crashing my photos over on Instagram and in every edition of my newsletter.
Not sure where to start?