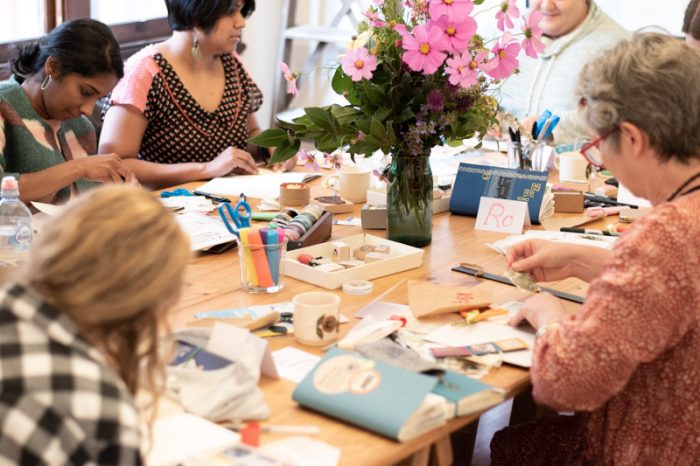 Discover journaling and build confidence in your creativity by joining a journaling workshop hosted by me, Tamsien West. I'll share with you my approach to nurture mindfulness through honest reflection, and share the secrets to creating beautiful collages.
Book a journaling workshop at your library or community venue
My journaling workshops are perfect for anyone who doubts their creativity, has trouble sticking to creative goals, or feels intimidated by the huge range of 'perfect' creative projects online. As an experienced workshop host I customise workshop content to suit your audience, developing activities that align to your reporting outcomes or community desires.
Some of the creative styles I cover in my journaling workshops include:
Bullet journaling
Art journaling
Mixed media journaling (with a special love for vintage ephemera)
Writing-based prompts (for those who just want to express their creativity through words)
Digital workshop solutions
In addition to in-person workshops, I'm well versed in digital engagement solutions. If you are keen to provide workshops and activities for your community while social distancing rules are in place there are options that are both accessible and engaging.
Pre-recorded video content for your channels with your choice of learning outcomes (such as this example for City of Greater Dandenong)
Live stream social media takeover – Q&A or activity-based live events on Facebook or Instagram
Video conferencing workshops – via Zoom/Jitsi/GoogleMeet etc. Featuring activities that can be completed with simple materials at home.
Pricing options are available to suit most budgets. Contact me via hello@minaandmaud.com for a quote, or set up a no-obligations chat about options for your community.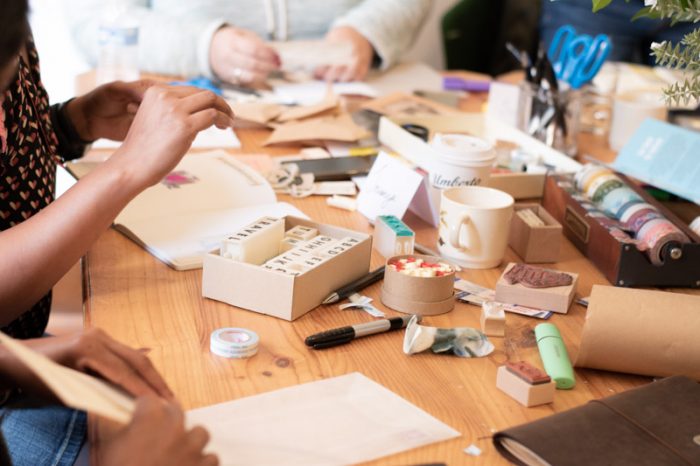 Keen to learn more about journaling? Check out my journaling themed blog posts and videos.