[Ad] The Williamstown Literature Festival, or Willy Lit Fest as it's affectionately known, is a vibrant weekend-long event. This year's festival opens on 14 June, with most events held on 15 – 16 June. Over the past 10 years it's built up a reputation for terrific literary programming, insightful workshops for aspiring writers and fun events to get kids excited about reading. This year the theme is 'choose your own adventure', which I adore as an adventurer at heart.
If you're not sure what to attend, or just keen to pick up a great book to read from the line-up then read on! In this post I'll share my Festival reading list and my top event picks – after much difficult decision making. You can view the full program on the Willy Lit Fest website and choose your own festival adventure.
I'll be sharing more writers' festival reading lists throughout the year. Sign up to my newsletter so you never miss a post.
Willy Lit Fest top picks: Fiction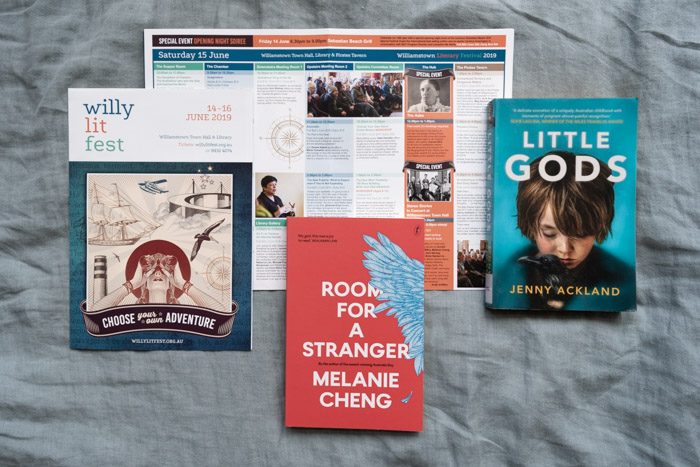 Fiction to read
If you're looking for a new work of literary fiction to add to your reading list you can't go past these local legends. I've had the pleasure of seeing both Jenny Ackland and Melanie Cheng at events this year, and their insightful conversations were a pleasure to witness. Ackland's latest novel, Little Gods, was shortlisted for the 2019 Stella Prize. It's all about family and secrets, which sounds like an excellent combination. Room For A Stranger is Cheng's latest book, about an elderly woman who rents a room in her house to an international student. I highly recommend her short story collection Australia Day, and I can't wait to dive into this new title.
Fiction events to see
Willy Lit Fest top picks: Young adult and kids fiction
Young adult fiction to read
When it comes to Australian young adult (YA) writing a name that always comes up in conversation is Danielle Binks. A passionate and vocal advocate for all things YA, Binks is the editor of Begin, End Begin: #LoveOzYA Anthology. I've read and loved every story in the collection and can't recommend it highly enough. Next on my to-read list is Lili Wilkinson's post-apocalyptic YA thriller After The Lights Go Out. Wilkinson has a story in Begin, End Begin as well, so you can experience her short and long fiction.
Young Adult and kids events to see
Willy Lit Fest top picks: Non-fiction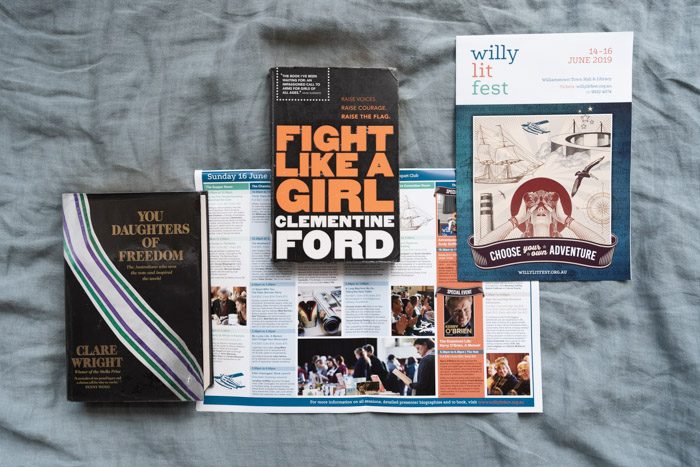 Non-fiction to read
There is such a wide range of excellent non-fiction throughout the Willy Lit Fest program this year that it's difficult to choose two top books. With everything from memoir to true crime and even teenage diary writing on offer I defaulted to my Feminist roots. Fight Like A Girl by Clementine Ford is one of the most powerful works of Feminist non-fiction published in Australia in recent years. I've paired this contemporary read with the historic in Clare Wright's book You Daughters of Freedom: The Australians who won the vote and inspired the world. Exploring the suffrage movement in Australia, Wright's research helps put modern Feminist struggle in context.
Non-fiction events to see
[Ad] This post is part of a paid collaboration with Williamstown Literature Festival. All opinions are my own.
#Gifted I was sent a free copy of Room for a Stranger by Text Publishing.
Looking for more books to read? You can find my recommendations collected here. Or you might enjoy one of my festival-specific lists of books to read:
Pin me for later…