Okay so, admittedly Iași seems like a bit of an odd destination for us. A University city through and through, it sees its share of visitors mostly from neighbouring Russia, Bulgaria, Ukraine and Moldova. In the short three nights we stayed there we admired the beautiful local buildings and architecture, but we had a singular goal in mind, and that was the University Library. Read on to see if we managed to find it!
Carturesti Iulius Mall
Iulius Mall, Bulevardul Tudor Vladimirescu 113, Iași
+40 732 003 005
A bright, light-filled bookstore located in the heart of a mall that has admittedly seen better days. Iulius Malls looks a bit dated and dwarfed by the newer Palas mall just a few blocks away, however the Carturesti within contains a good range of books despite not having a single other customer during our visit. Its range of English books is somewhat small, and they offer a 'blind date with a book', but only in Romanian.
X-Factor: Great range of bookish accessories such as tote bags, badges, magnets and bookmarks.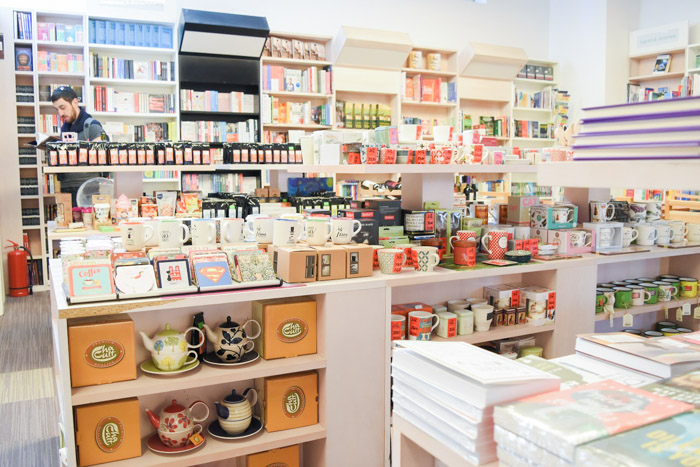 Carturesti Palas Mall
Strada Palas 7A, Iași
+40 734 554 439
And here we have the bigger brother of the Iulius mall, which contains the bigger and more book-filled sister store to the Iulius Carturesti. Excellent range of English books which sucked us into browsing for half an hour or more. In addition, they offer a large range of fandom-related merch. Don't be surprised to see Game of Thrones, Harry Potter or Dr Who merchandise scattered around the shop, alongside a great range of book genres in English.
X-Factor: Little padded seats built into the very bookshelves! As if we weren't already planning to browse for ages, now we can do it in comfort.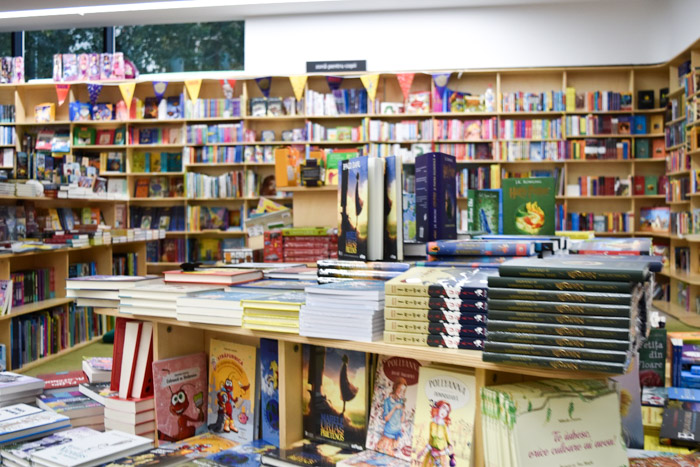 Librarium Palas Mall
Palas Mall, nivel -1, Strada Palas 7A
+40 332 730 743
A colourful bookstore with a quirky design, here you'll find curved bookshelves and raised floors which section off the children's area, while the edges of all the shelves are painted a variety of colours. Librarium offers a modest but carefully-selected range of English books, mostly classics but with a collection of popular releases from the past few years, mainly in the YA and literary fiction genre.
X-Factor: Peek out the window and catch a good look of the adorable carousel outside!
Alexandru University Library
Universitatea Alexandru Ioan Cuza din Iași, Bulevardul Carol I 11, Iași
+40 232 201 000
*Update* We have kindly been informed by a reader that as of September 2022 the University Library is no longer open to the public and is reserved for students only. Unfortunately security seems to be turning people away. It's rather sad to hear, and we hope to hear the library is open to the public again in the future.
The pièce de résistance of our visit to Iași, this library is incredibly beautiful and criminally undervisited. An absolute must-visit destination for booklovers, it can be somewhat difficult to find, so please follow the below instructions! After going to the address above, enter through the main doors and take the left staircase to the first floor. From there it should be through a set of double doors. The librarians are clearly very passionate about the library, and we were given a personal guided tour of this library as we were the only visitors there! We learned about the history, the range of books and their old cataloguing system. The space was utterly breathtaking, and not at all surprising that it took a top 10 spot in an online 'Most Beautiful Libraries of the World' poll. If you only have time for one visit, please make it this one!
X-Factor: Everything. The library was simply gorgeous, and we couldn't pick out one thing above everything else to highlight.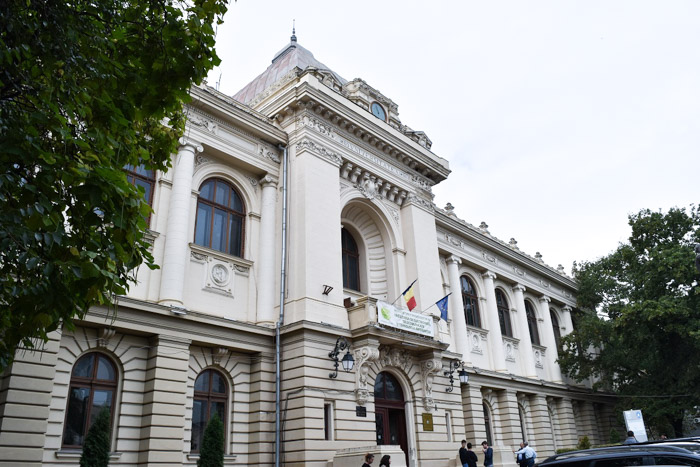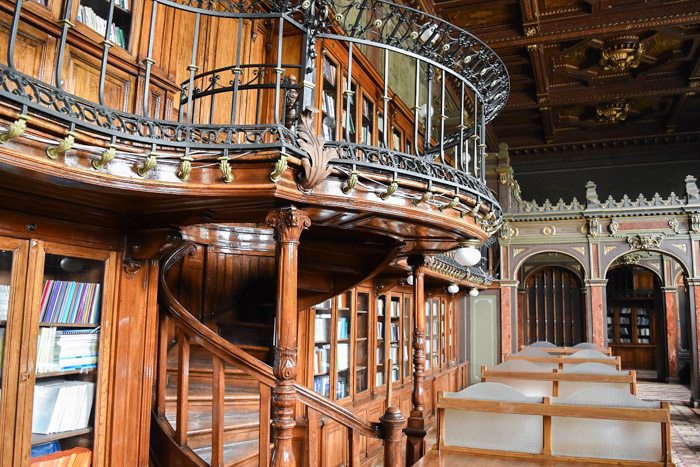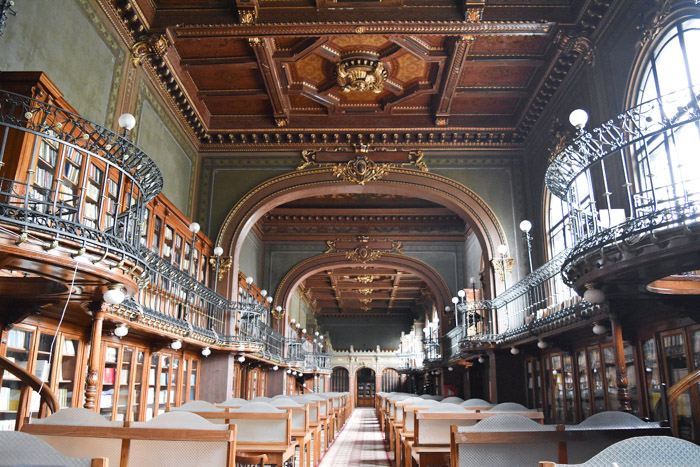 While a cumbersome diversion, Iași was well worth it. This city of the east is beautiful and offers some amazing sights for both booklovers and non alike. If you get the chance to visit, please do so. But for us, we're now off to Bucharest, our last stop in Romania before heading to Bulgaria.
That another addition to our Book Lover's Guide series for Romania! If you'd like to read more about our bookish trip across Europe, you might find these guides interesting:
Interested in more worldly locations? check out the other guides we've written
Pin me for later…