Amsterdam isn't just a bike-obsessed city in the Netherlands, it's also totally book-mad! We visited some incredible libraries and bookstores, all with unique perspectives, styles and focus. Amsterdam is a melting pot of influences from around the world, both old and new, and it was delightful to see that reflected in the literary locations the city has to offer. There is so much for a book lover to explore in Amsterdam.
American Book Center (ABC)
Spui 12, 1012 XA Amsterdam, Netherlands
https://abc.nl/
Large, warm, and inviting (especially during a cold Amsterdam evening) the American Book Center is one of Amsterdam's largest English-language bookstores. Despite its size, the books held within are lovingly curated, and ABC has been steadfastly independent since its inception in 1972. Spend minutes searching for that specific book you had in mind, or spend hours perusing the splendid shelves, but make sure you spend some time here!

X-factor: The two-storey high curved wall stacked to the very top with interesting, oftentimes obscure books. No idea how you're supposed to grab a book from the top shelf, but from a sheer visual spectacle, it's incredible.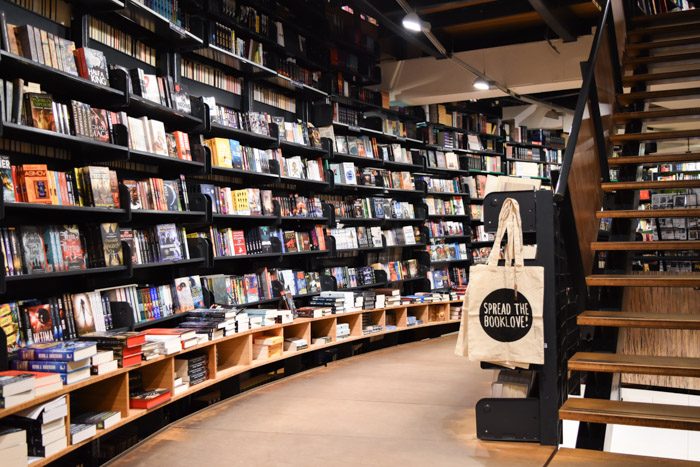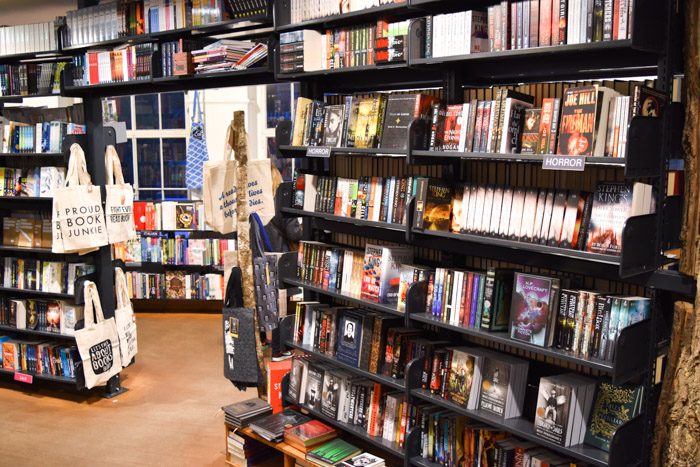 Amsterdam City Library (OBA)
Oosterdokskade 143, 1011 DL Amsterdam, Netherlands
https://www.oba.nl

Feeling equal parts art gallery, museum, and library, the Amsterdam City Library (or OBA for short) is an impressive architectural achievement. Sleek and modern, it's a great place to go if you need to escape the bustling city streets with a good book or two. Bring your own book, or browse the library's extensive collection of English books, but a word of warning: you'll need a library membership in order to use their free wifi!

X-factor: Soak in the views of Amsterdam with a seat right in front of one of the library's many floor-to-ceiling windows.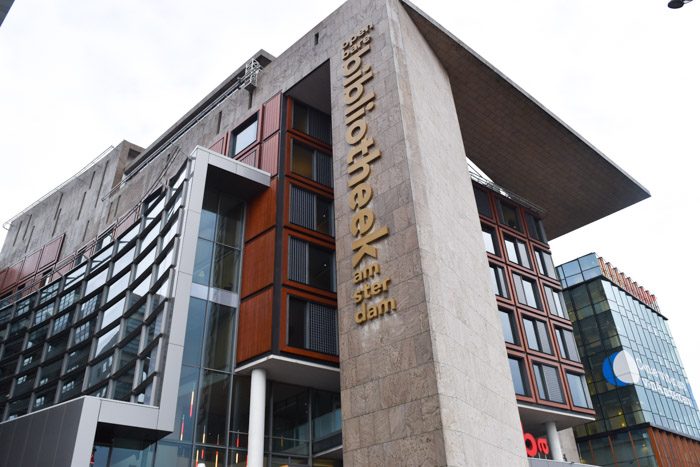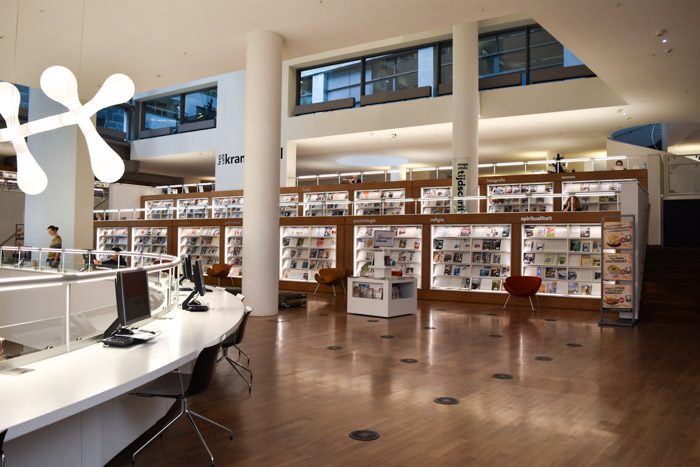 Anne Frank House
Prinsengracht 263-267, 1016 GV Amsterdam, Netherlands
https://www.annefrank.org/en/
Visiting the Anne Frank House is an illuminating, unsettling, and rewarding experience. The history on display in this rather unassuming building on the banks of one of Amsterdam's many canals is raw and unadulterated. I urge everyone who visits Amsterdam to take the time and visit. It's not always a pleasant experience, but it is incredibly interesting and humanises the girl that became a symbol of the atrocities committed during World War 2. I cannot recommend it highly enough, and I would absolutely love to hear your thoughts if you do manage to visit, either as a comment here or on my Instagram page. Please note, photographs are not allowed inside the Museum. These were photos of the gift shop area.
X-factor: The museum exists because of Anne Frank's writing. This is celebrated and cherished with a small bookshop before you exit the building, which has translations of her diary in many languages and formats, including a graphic novel.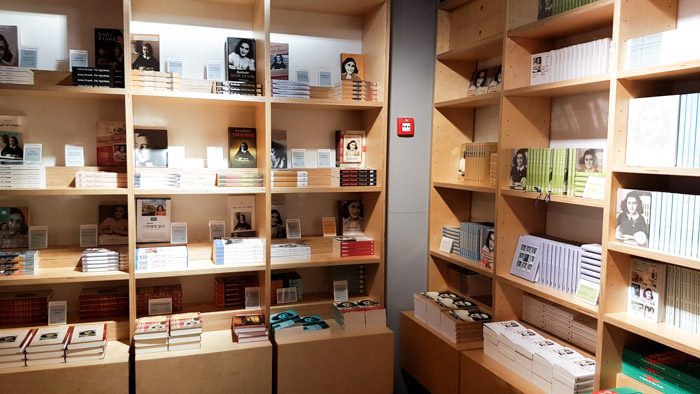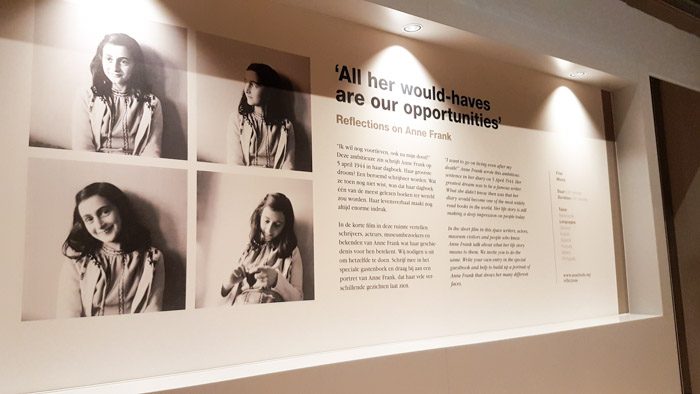 Athenaeum Boekhandel

Spui 14-16, 1012 XA Amsterdam, Netherlands
https://www.athenaeum.nl/
Athenaeum Boekhandel is, on the surface, just another run-of-the-mill bookstore. Large, welcoming, with multiple storeys filled with all sorts of nooks to hide in during a cold winter's day. However, its substantial range of well-curated English books, covering fiction and nonfiction, YA, crime, and other popular fiction makes it a worthwhile stop in your bookish Amsterdam journey.

X-Factor: The location! Nestled in a great corner of Amsterdam, it's easy to pop in and out as you explore the other shops in this area.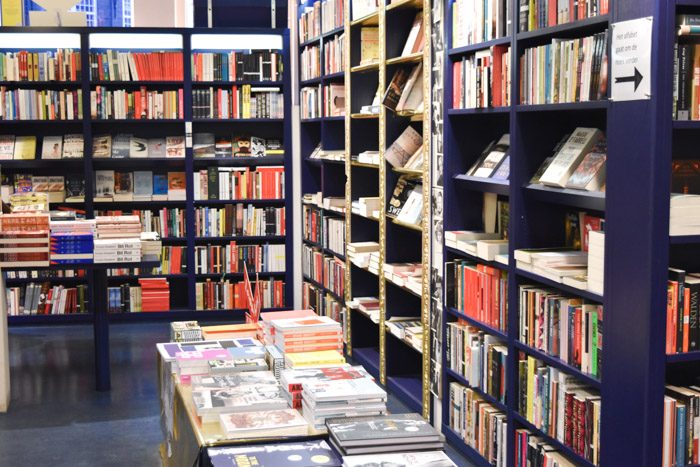 Henk Comics
Zeedijk 101, 1012 BG Amsterdam, Netherlands
http://www.comics.nl/
If ever there was a comic book store that lived and breathed geek, this is it. From the moment you walk in, the sheer amount of comic books, graphic novels, Funko Pops and more is overwhelming. This is likely not the place to be for your regular bookish visitor, but if you're a Dr Who fanatic, a lover of all things Marvel, or a DC fangirl/fanboy, then this is a must-visit.

X-Factor: The doorway looks like a TARDIS. Which really is appropriate, considering the shop is far bigger on the inside than it looks!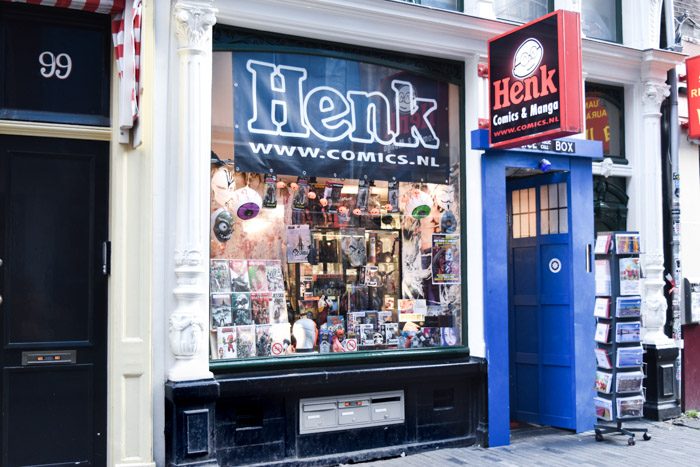 Mendo
Berenstraat 11, 1016 GG Amsterdam, Netherlands
https://www.mendo.nl
Mendo is what I picture a fashion show would look, but for books. Sleek, modern, stylish, and a bit wild, Mendo's speciality is large coffee table books celebrating art, fashion, design and more. But these aren't your normal coffee table books, oh no. I spotted more than one book with a price tag of over 100 euros, not because of age, but because it was bound in leather with gold lettering. This is a bookstore for those of us who truly appreciate art on the more obscure side, and I recommend a visit for anyone curious about just how deep the art world can go.

X-Factor: The decor is lovingly crafted, and the books on display are gorgeous works of art in and of themselves. Everything about this place oozes class and sophistication. And fashion forward book lover's will enjoy this suburb of Amsterdam for its up-and-coming designer stores.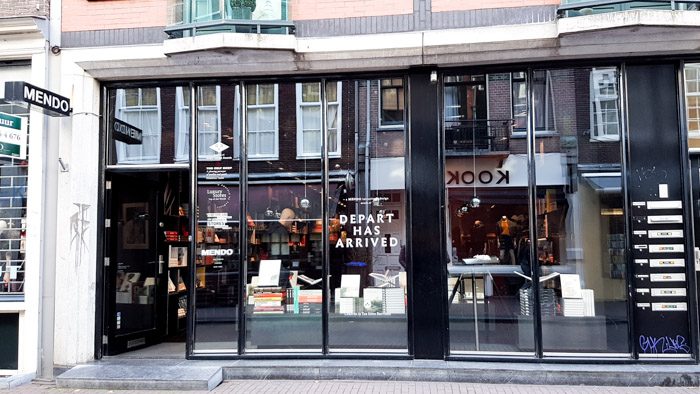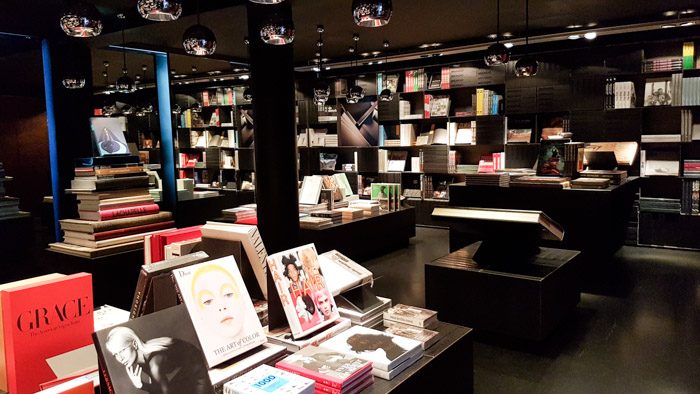 Oudeman Street of Books
Oudemanhuispoort 1012 CN Amsterdam, Netherlands
https://www.atlasobscura.com/places/oudemanhuispoort
When one bookstore just isn't enough! More of a passage than an actual street, Oudeman Street of Books is dotted with small booksellers stocking secondhand books. Though their range of English books is limited, this passage has a deep and rich history and is worth a visit for anyone, booklover or otherwise. Legend has it Van Gogh himself visited Oudeman, and that his art was inspired by a purchase he made there! Check out the Atlas Obscura link for more information on this place.

X-Factor: Browse the shops and immerse yourself in Amsterdam's rich and storied history. The fact that you might be stepping in to the very same shop Van Gogh found inspiration in once upon a time is exhilarating!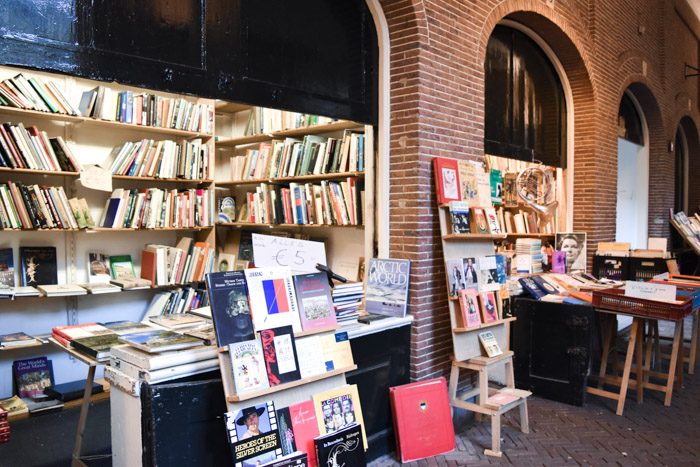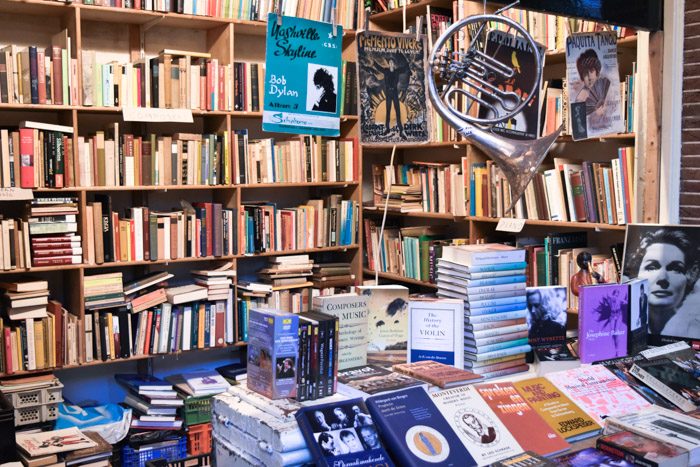 Rijksmuseum Library
Museumstraat 1, 1071 XX Amsterdam, Netherlands
https://www.rijksmuseum.nl/en
Not only the most famous museum in Amsterdam, but one of the most famous in the world, the Rijksmuseum can be overwhelming to the casual visitor. With exhibitions ranging from classic art, anthropology, and nature, to warfare, nautical history and everything else you can possibly think of, the Rijksmuseum is absolutely mandatory for anyone with more than a day to spare in Amsterdam. We underestimated just how gigantic it would be, so we sadly didn't allocate enough time to see every exhibit.
But we did find time to see the ultimate book lover's library in Amsterdam, which has graced countless 'Most beautiful libraries' listicles and blog posts. It was with a resounding sense of satisfaction that we were able to witness it in person and confirm that, yes, it was in fact beautiful, awe-inspiring, and amazingly, still in use by students! Ah, to be able to study in a library like this, surrounded by millions of pages of stories, knowledge, history… sorry, where was I? Ah, yes, do not miss!

X-Factor: There's not a single thing that stood out, mainly because everything in the museum stood out equally. Seriously, when I can't call out an X-Factor because there are just too many contenders that's when you know it's a place worth visiting.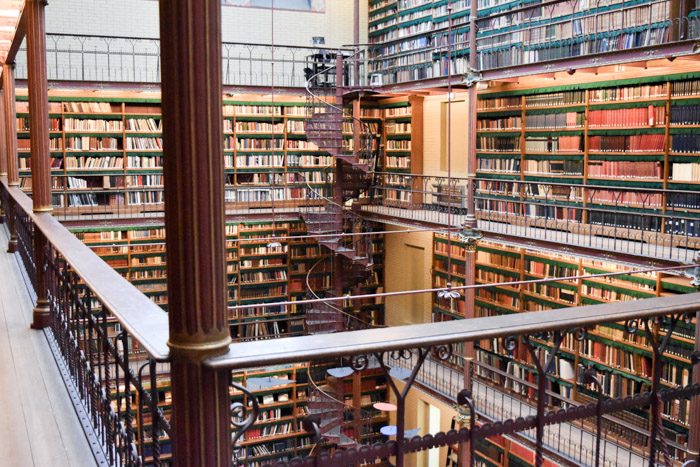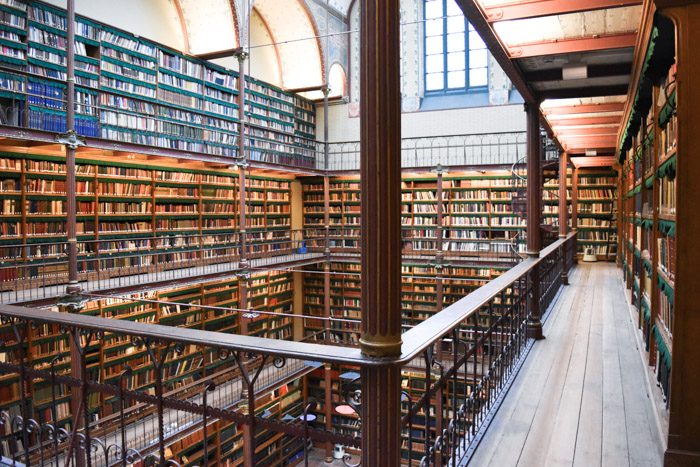 The Book Exchange
Kloveniersburgwal 58, 1012 CX Amsterdam, Netherlands
Bookexchange.nl
The Book Exchange is like an overstuffed duffel bag filled with old, dusty books. Pages upon pages, books upon books, tomes upon tomes clutter the groaning shelves. Getting lost among the narrow halls and winding passages is a definite possibility, but you'll enjoy every minute of it! If you're after a great range of used books, English or otherwise, don't go past The Book Exchange without dropping in. Their website declares that The Book Exchange has the best range of secondhand English books in Amsterdam and I am inclined to agree after seeing the huge range so sci-fi and fantasy in the basement.

X-Factor: Owned and operated by the same person since its founding in 1978, expect a tailored and well-curated range of books that reflect the owner's tastes in fiction and nonfiction!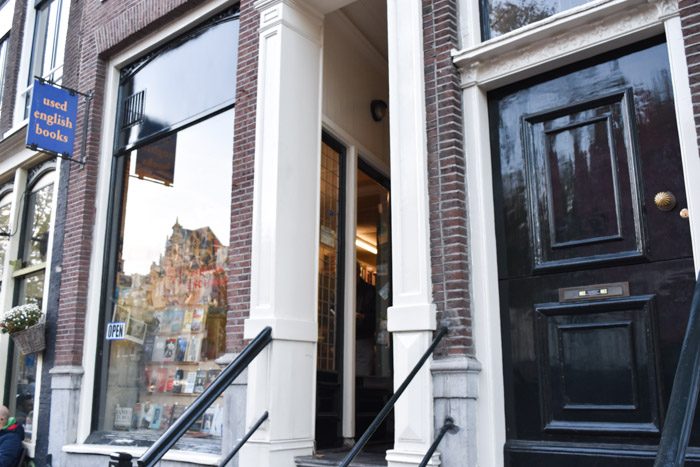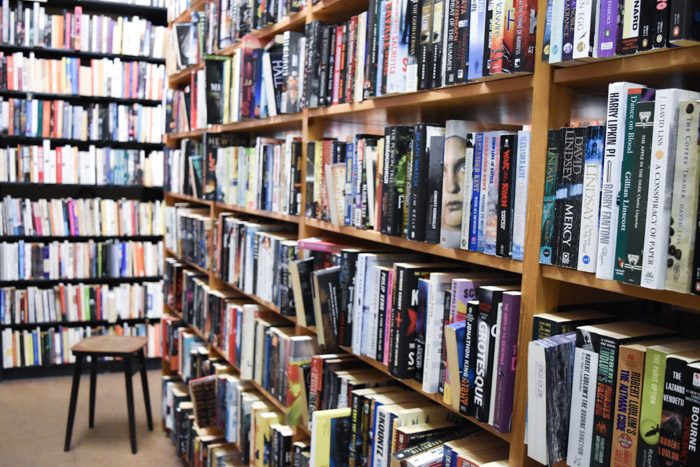 Waterstones Amsterdam
Kalverstraat 152, 1012 XE Amsterdam, Netherlands
https://www.waterstones.com/bookshops/amsterdam
What can I say about Waterstones that you wouldn't already know? Huge, clean, and bursting with new and popular fiction, Waterstones is the go-to place for the latest blockbuster novel. An eye-wateringly huge range of English books (which is to be expected, considering it's a chain bookstore that has its roots in London), Waterstones is ever-dependable, and ever-reliable. If you can't find what you're looking for in any of the above bookshops, then you're sure to find it here.

X-Factor: The building its in! Designed by a famous Dutch architect in the early 20th century, it's a stunning, gorgeous home for this impressive bookstore.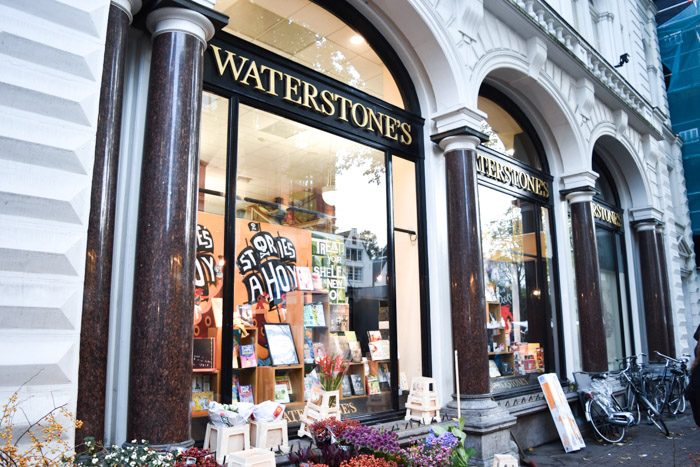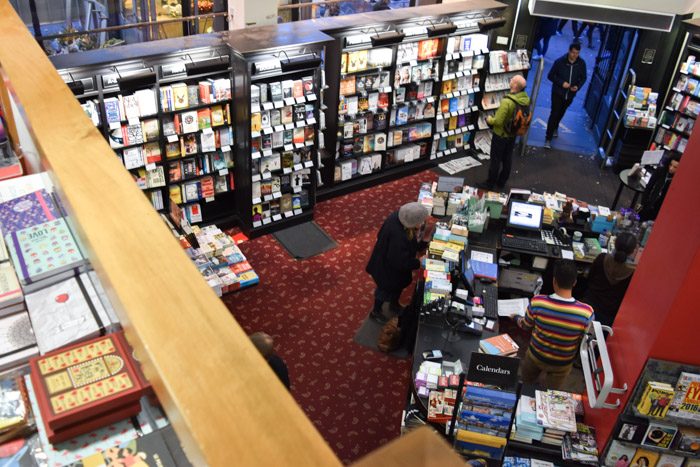 Loved this post but still want more European bookish goodness? Check out our Book Lover's Guide to France: Paris Attractions