Athens is a beautiful, flawed and ancient city. We saw sights that delighted, surprised and saddened us, much like Greece overall. But one thing above all else is clear, though: Athens has a rich literary history, carried on from the ancient to the modern day. We were inundated in bookstores, and the ones listed below are just a small portion of what's on offer.
National Library of Greece
32 Panepistimiou Street
Athens,10679, 106 79
www.nlg.gr
Housed in an impressive building of columns and marble, the National Library of Greece is both imposing and welcoming. Unfortunately it was closed when we visited, but from what we've seen, the interior is just as lavish as the exterior, and its book collection is substantial. To top it off, either by coincidence or intent, it's located in a very central, bookish area of Athens. The majority of the bookstores below are within a 5-minute walk of the library.
X-factor: Beautiful reading room with clock and indoor balconies.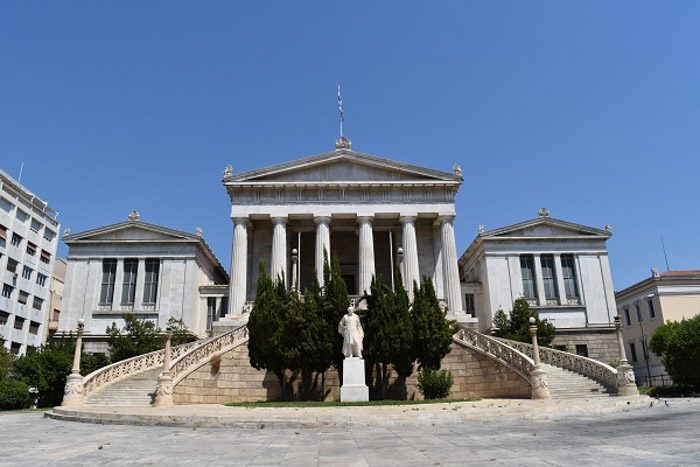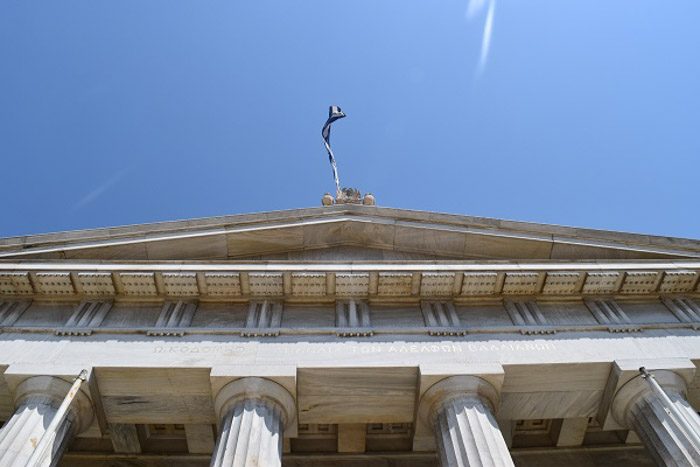 Pataki Bookstore
Akadimias 65, Athina
www.patakis.gr
Elegantly arranged, beautifully designed bookstore. English selection is minimal with no set genre or theme, but its raised reading area is the perfect spot to hide away for some time and recharge your batteries. While the store is very large, it evokes a cosy feel thanks to freestanding wall panels that hide fellow book browsers from view. Great for introverts who wish to browse in solitude!
X-Factor: The huge basement of children's books and stationery items.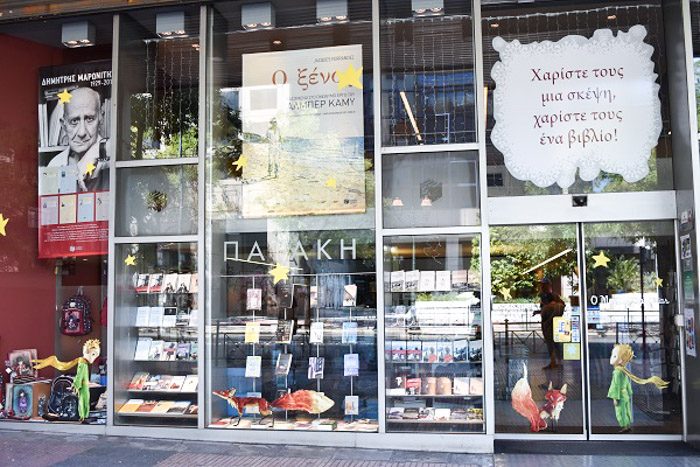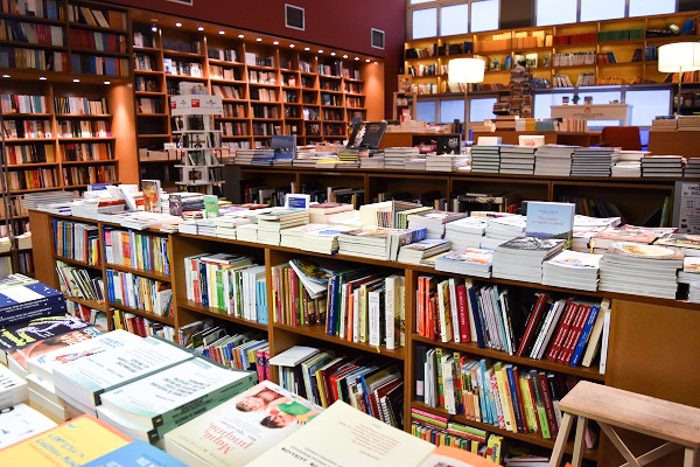 Bookstore E. Tzanakakis Parimin
Trikoupi Charilaou 11Α
Athens, 10678
www.parimin.gr
We've been to many bookstores that attempted to bottle and present a homely, welcoming feel, but this bookstore takes it one step further and sets up shop right inside an old period home. Explore the overgrown courtyard furnished a small table and chairs. Ascend the stairs flanked by stained glass windows and haphazard book stacks. Three storeys of charm and grace – despite their lack of English books, this store is well worth a visit just to soak in the atmosphere.
X-Factor: On the second floor there is a fireplace, an old typewriter and a gorgeous ceiling covered in plaster grape vines.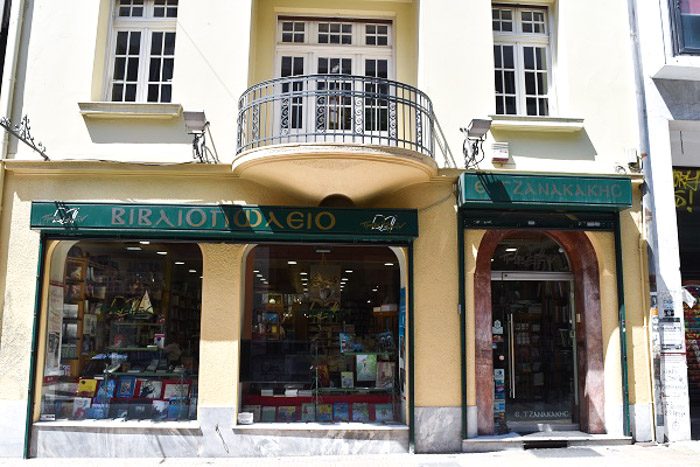 Alfios Bookstore
Trikoupi Charilaou 22
Athens, 10679
www.alfeiosbooks.com
A miniscule second-hand bookstore shoved into two shop fronts that face each other in a ramshackle mall in downtown Athens, Alfios is worth a visit just to breathe in that wonderful old book smell. See old volumes stacked literally to the ceiling from wall to ceiling and just enjoy being surrounded by all those stories!
X-Factor: Surprisingly good selection of English books (around 80-100 titles) of varying age and genre, including a small selection of the famous Penguin paperbacks.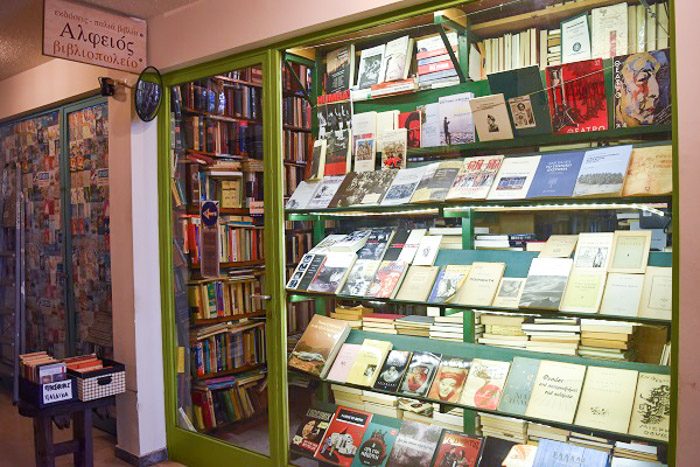 Nautilus Bookstore
Trikoupi Charilaou 28
Athens, 10679
Facebook Page
Nautilus bookstore can be found on the same street as the previous two stores mentioned above. Small, with a modest range of Greek language books, there's no reason you should visit the above without swinging past Nautilus and enjoying their eclectic mix of new and second hand books. In addition, they stock a small collection of fancy leather edition books that are beautiful to behold.
X-Factor: Large focus on religious books and political writing.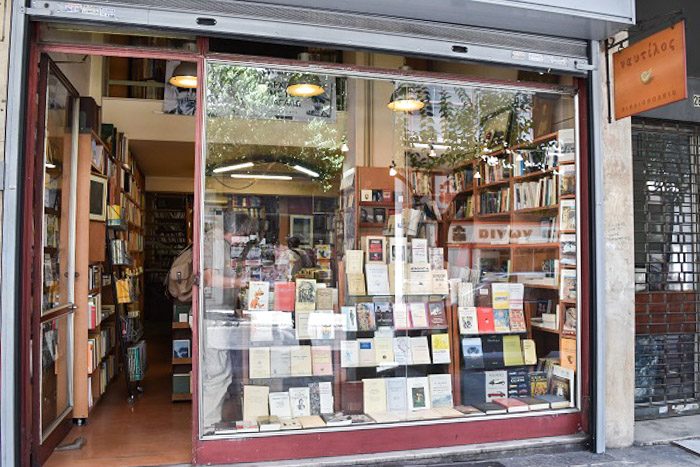 Comicon
Solonos 128
Athina 106 81
http://comicon-shop.gr/
Hosting (according to the owner) the largest collection of Tintin comics in Greece, Comicon can only be described as the Android Dungeon from the Simpsons, of course 'Comic Book Guy' was Greek and marginally friendlier, but the store and owner were so similar to the cartoon the comparison can't be avoided. This store boasts a huge collection of popular and obscure comics and graphic novels, as well as large English section.
X-Factor: The shelves upon shelves of comic book merchandise!
Nakas Book Bazaar
https://www.facebook.com/NakasBookBazaar/
Similar to the Book Grocer, or All Books 4 Less for our readers in Australia, Nakas Book Bazaar stocks heavily discounted books that aren't necessarily as popular as the ones in the stores above. Nonetheless, if you're after a bargain, definitely check them out. Their English range is small and mainly thrillers/crime novels, as well as 'chick lit'.
X-Factor: They have a basement filled with old encyclopedias, literary newspapers and National Geographic texts. Reminded us of an old military bunker, complete with metal shelves!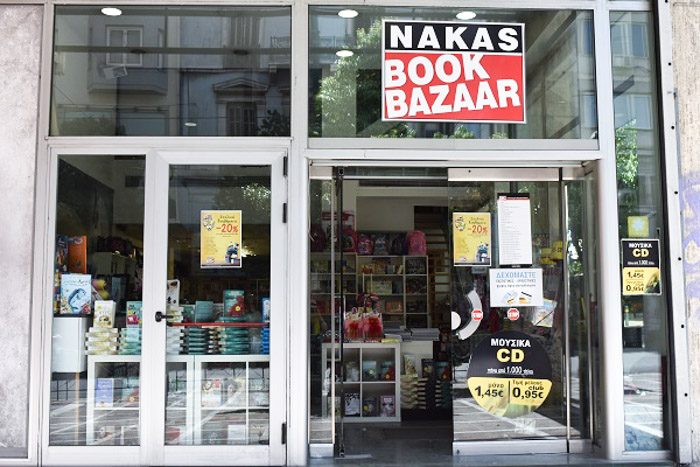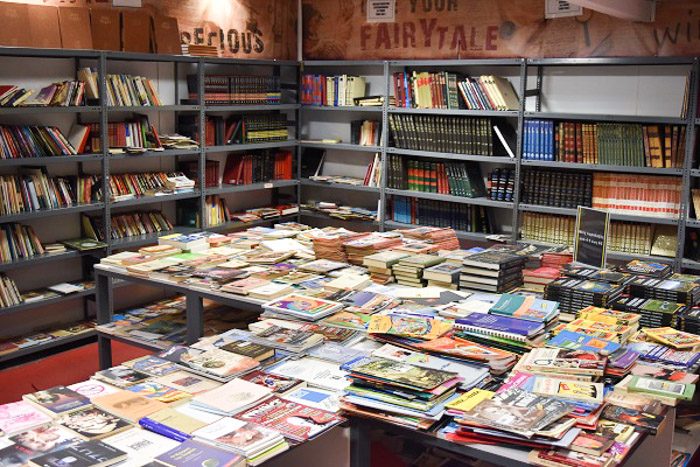 Ianos Art
Stadiou 24
Athina 105 64
www.ianos.gr
Much like the Ianos stores in Thessaloniki, Ianos Art has brilliant double stacked sliding shelves and yet still not enough shelf space for all their books. You'll see piles of books on the floor, at the edges of the stairs and on counters.
X-Factor: Art books and memorabilia section. Coffee table art books, colouring books and souvenirs with famous artworks.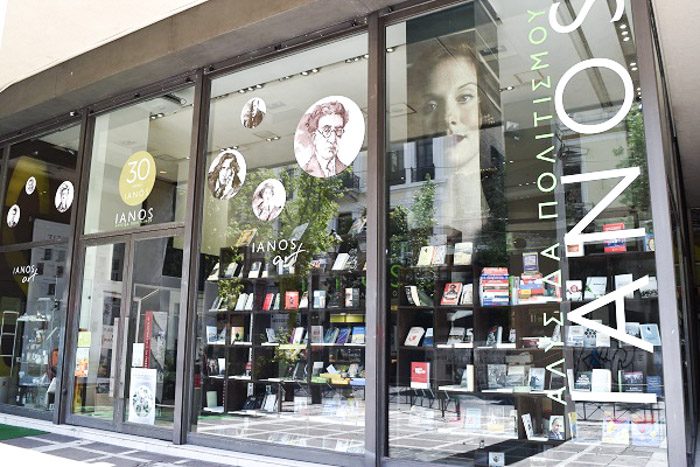 Public Athens
Karagiorgi Servias 1
Athina 105 63
www.public.gr
The largest Public store we've visited, this behemoth of a chain store spreads across five floors plus a basement, with two of those floors dedicated to books. Layout is very similar to previous Public stores mentioned here. This store is located in prime position opposite Syntagma Square, so after you have your photo taken with a guard in traditional outfit (complete with pom-pom shoes) you can drop into the Public café for a drink and a new read.
X-Factor: Large selection of English books, perfect as travel reads, as well as a huge selection of Moleskine notebooks.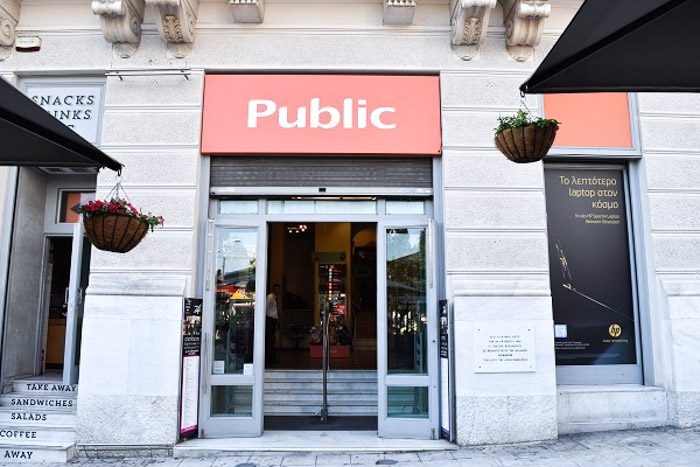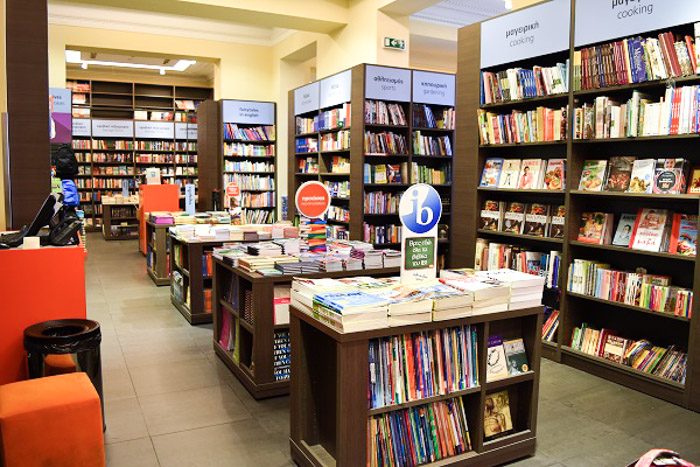 Anavasi
Voulis 32
Athina 105 57
www.anavasi.gr
Another travel bookstore, much like the one reviewed in Thessaloniki, Anavasi Bookstore has a gorgeous layout that resonates with the hidden adventurer in everyone. A bookstore not so much with a story to tell you, but instead with a story to give you, Anavasi is definitely worth a visit. Also, the internal balcony and mezzanine is absolutely stunning!
X-Factor: More maps in one place than I have ever seen. If you need a map this is the place for you.
Lemoni
Iraklidon 22
Athina 118 51
www.lemoni.gr
An adorable little bookstore set just below street level, Lemoni is perfect to drop in to if you are visiting the famous pedestrian street of Thissio for a spectacular night view of the Acropolis. Unfortunately they do not have an English selection, but still worth a visit if you're in the area.
X-Factor: In a gorgeous, creative suburb, with a number of other bookstores nearby that were unfortunately closed in August.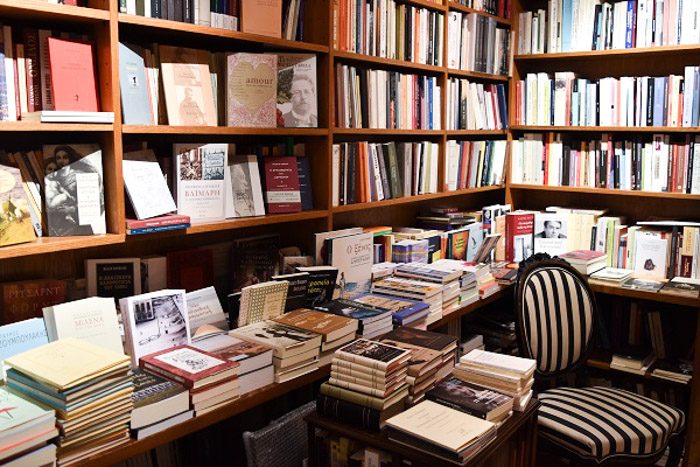 That's it for our Book Lover's Guide to Athens. If you'd like to discover more locations for lovers of literature in Greece read these other guides:
If you're interested in more worldly locations, make sure you check out the other guides we've written for places we've traveled to in the past.
Pin me for later…