Our last destination before jetting off to frosty Iceland, Sofia delighted and surprised us with its modernity and its culture. Rapidly developing and expanding to accommodate a growing population, the capital of Bulgaria provided many bookish locations and destinations as both the hub of local Bulgarian publishers and as a proud purveyor of all things literature. Exploring the city to write this Book Lover's Guide to Sofia was such a joy.
Сиела (Ciela)
22, ulitsa "Tsar Osvoboditel", 1504 Sofia, Bulgaria
+359 88 651 1944
With a deceptively small storefront, Ciela covers a huge, multi-story area that contains a wide range of books in both English and Bulgarian. Children's, non-fiction, scifi, fantasy, crime, thriller and more are available for browsing and purchase. And it's easy to lose track of time as you uncover wall after wall of books hidden around corners!
X-Factor: The book cave! Hidden underground, an entire basement floor dedicated to second-hand books channels a distinct spelunking vibe. Pick your way through the narrow winding paths, duck under low ceilings and shimmy between floor-to-ceiling, triple-stacked bookshelves!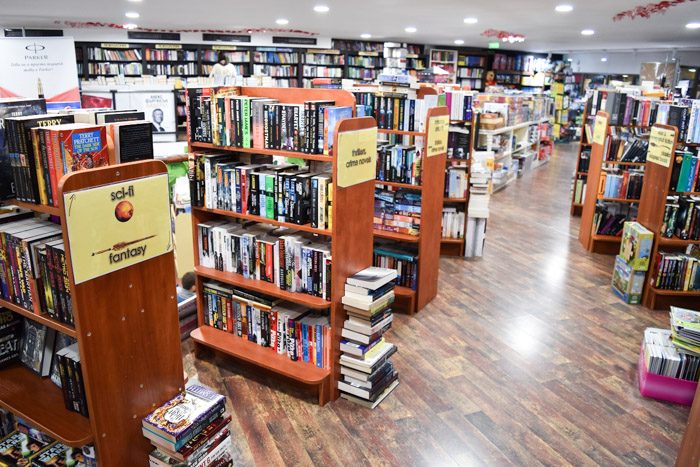 Хеликон (Helicon)
bul. "Patriarh Evtimiy" 68, 1463 Sofia, Bulgaria
+359 2 460 4060
Checking out the changing of the guard? Want to buy a book? Helicon is just around the corner! While this store doesn't stock a huge range of English books, what selection they do have has been thoughtfully curated and should appeal to anyone looking for a quick read. They also offer a good selection of coffee table books, mainly on art and architecture, all printed in English as well.
X-Factor: A great selection of classics, including a huge range of more obscure Penguin titles.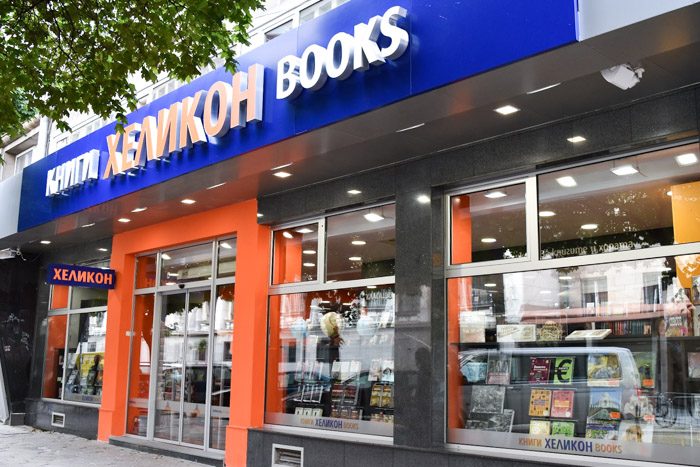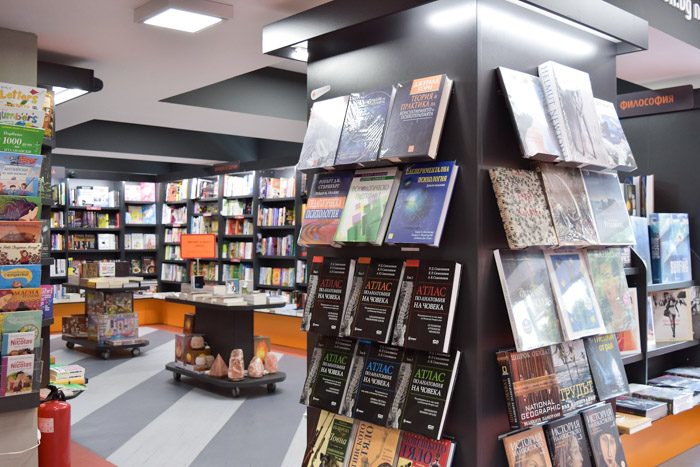 Colibri Publishers

София, ул. Иван Вазов 36, Bulgaria
+359 2 988 8781
One of the largest publishers in Bulgaria, Colibri was founded to publish Bulgarian writers and encourage the spread of Bulgarian literature to the rest of the world. In addition, they also publish Bulgarian translations of international literature, and offer a wide range of house-published books in their retail store in central Sofia. I bought #LivefromSofia here, which is a collection of short stories with Sofia as the central theme/setting. You can read my review of this work here.
X-Factor: The simple fact that they support and encourage local publishing and translations should be enough. But the staff themselves are a joy to speak to, as their passion really shines through!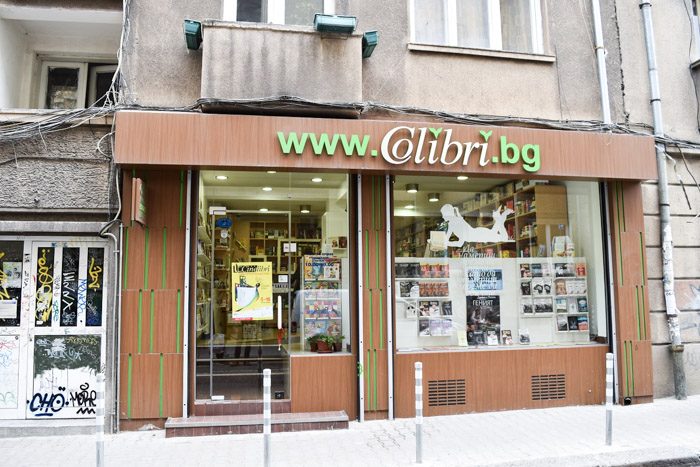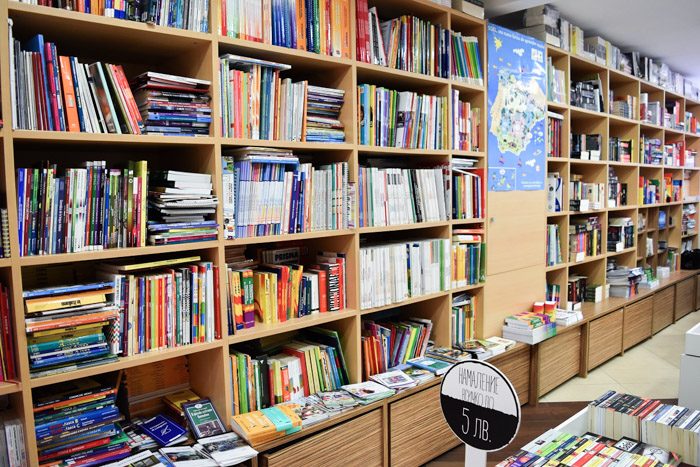 Elephant Books

ul. "Tsar Shishman" 31, 1000 Sofia, Bulgaria
elephantbookstore.com
+359 88 642 0954
An adorable English-only second-hand bookstore, Elephant Books was definitely a bookish highlight of our trip to Sofia. Packed to the ceiling with books, trinkets and bookish accessories, this is a veritable haven for English speaking bookworms in Sofia. There's something for everyone in a variety of genres to be found here. And all appeared to be in good condition.
X-Factor: Great comics and manga selection. As well as a great range of – as to be expected with second-hand bookshops – more obscure titles.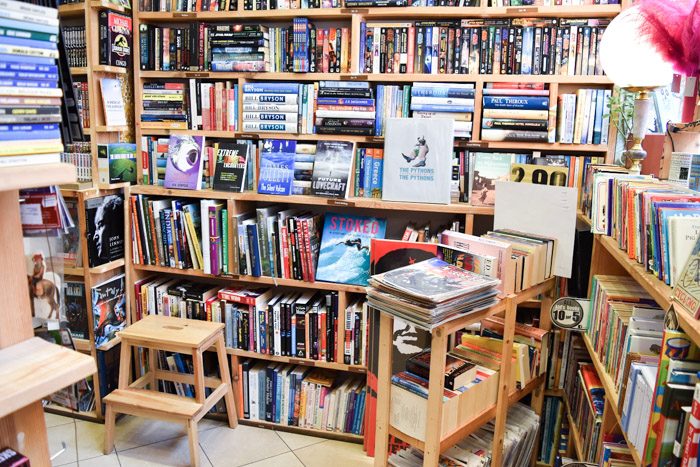 Буктрейдинг (Book Trading)

Sofia, ul. Graf Ignatiev 50, 1142 Sofia, Bulgaria
booktrading.bg
Another Sofia bookstore with a great range of English titles. Book Trading's focus appears to be mainly new releases across a wide range of genres. If you're a scifi or fantasy fan looking for an English-language book, you can't go past Book Trading. Their range of those genres is impressive to say the least.
X-Factor: Almost an entire floor dedicated to bookish merchandise – mugs, tote bags, bookmarks, book covers and more make an appearance!
Гринуич буук център (Greenwich Book Center)

bul. "Vitosha", 1000 Sofia, Bulgaria
+359 2 950 8337
A somewhat oddly-named bookshop, considering it's not located anywhere near Greenwich, it is nonetheless a worthwhile stop for its café. Books and snacks, who can resist? Located on Sofia's main shopping street, Greenwich is a great place to stop for a coffee and a book. Oh, and the English range is adequately large, too!
X-Factor: Best range of English YA in Sofia.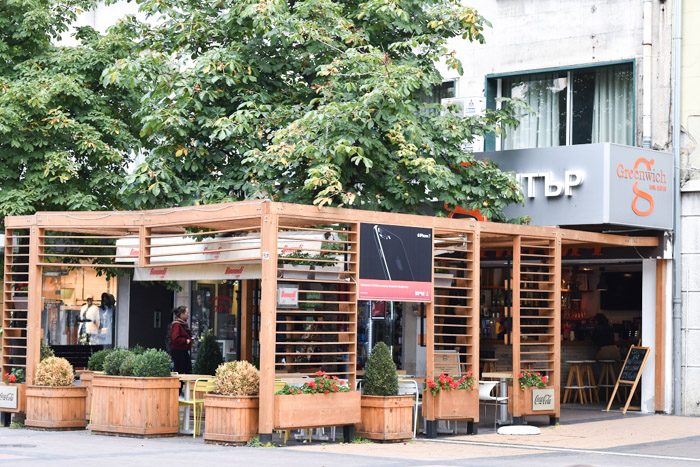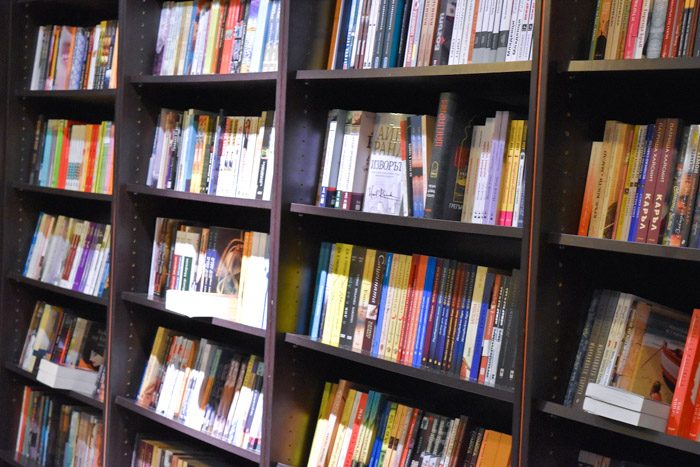 St. Cyril and Methodius National Library

bul. "Vasil Levski" 88, 1504 Sofia, Bulgaria
+359 2 918 3101
A large, classically-designed building, the National Library is a space for both temporary and permanent exhibitions, along with regular research. When we visited, there was a temporary exhibition displayed a cultural exchange involving Chinese – Bulgarian relations. There was also a permanent exhibition which contained old manuscripts and books, open to the public. Unfortunately there was no access to the rest of the library for visitors. But as lovers of all things bookish we recommend visiting just to peruse the building and the books.
X-Factor: The old manuscripts are a joy to browse!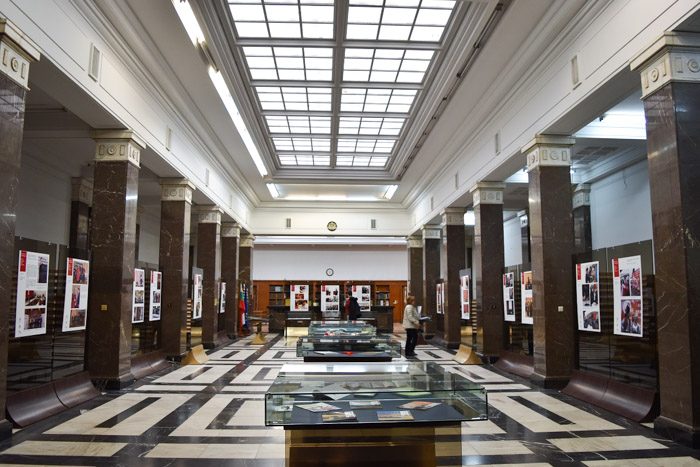 And that's it for our bookish rundown, we hope you enjoyed our Book Lover's Guide to Sofia. Our next destination is Reykjavik, the chilly capital of Iceland, where around 10% of the population are published authors! Check out our Book Lover's Guide to Reykjavik.