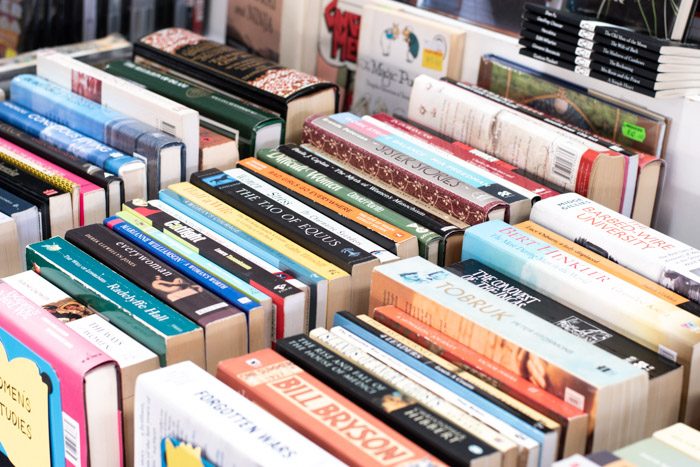 Have you heard the buzz in the Melbourne book loving community recently about a new Melbourne book market that's popped up? I've been tagged in posts and events on Facebook about it. And as a lover of all things literature I was compelled to check it out and give a full run-down for fellow book lovers.

If you're planning a visit to Melbourne, are a local wondering what the deal is with this book market, or just someone who wants to look at pretty pictures of secondhand books, this post is for you! And I've even snuck in a bonus tip-off for dedicated book bargain hunters at the very end.

What is the Melbourne Book Market?
After a bit of digging I discovered there isn't much information about the Melbourne Book Market online. It has an official Facebook page and appears to be a loose collective of secondhand booksellers.

For many years it was a regular, and rather famous, destination for book lovers at Fed Square. In 2017 the relationship with Fed Square ended, much to the disappointment of many book lovers. But the Melbourne Book Market is now back! This new iteration – the one generating recent buzz – has not one, but two regular locations. We visited both Queen Victoria Market and Abbotsford Convent to get the rundown on whether or not the Melbourne Book Market is worth your time.
Melbourne Book Market at Queen Victoria Market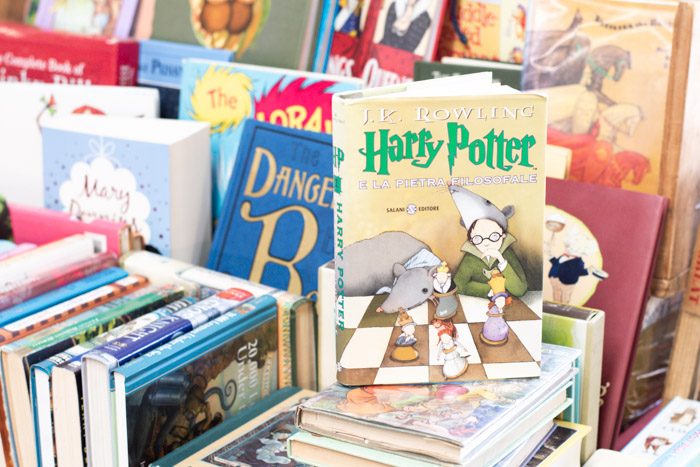 Website
When: Every Sunday 20 January – 14 April, 10am-4pm
Location: A Shed
Cost: Free entry

The first thing I noticed when I arrived at the 'A' Shed was all the Melbourne Book Market decorations. The area where the book market sets up each week has large, colourful signage and decorations. I thought this was a really nice touch. Just under a dozen book sellers had stalls, covering a wide variety of books with differing rarity, quality and price.

I spotted a stall dedicated to children's books. At it an illustrator was giving a friendly demonstration of her techniques to an enthralled little group of children. At other stalls there were many of the secondhand sale staples: pretty vintage children's books, cheap paperback editions of literary classics, plenty of Australian and international fiction from the last 20 years, and the inescapable selection of oddly specific nonfiction on topics from boats to history to zoology.

I picked up an eclectic mix of books from a few different stalls. An original hardcover edition of Harry Potter and the Philosopher's Stone in Italian, was a treasured find, along with a couple of little black Penguin classics, and Maxine Beneba Clarke's poetry collection Carrying the World.

Of the two, this was the best iteration of the Melbourne Book Market, based on the stalls that were there on the days we visited.

Melbourne Book Market at Abbotsford Convent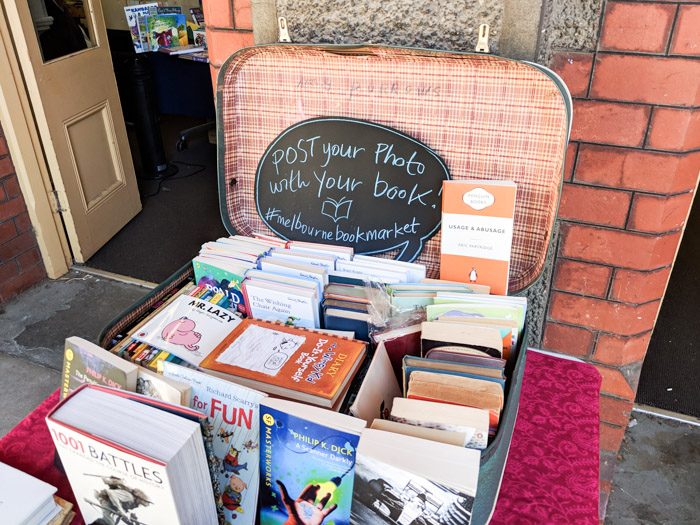 Website
When: First & third Saturday of every month, 10am – 5pm
Location: Salon and Mural Hall, Convent building
Cost: Free entry

When we visited, this version of the Melbourne Book Market was disappointingly small. It may have been the forecast temperature of 40c+ that kept the booksellers away. In any case, the selection was pretty small, with only a couple of sellers displaying their wares. We didn't end up buying any books at this version of the market.

One upside for vegans and lovers of vegan food, on the first Saturday of each month the Melbourne Book Market overlaps with the Vegan Market. So on a lucky visit you might find both a book and a plant-based treat to take home.

Bonus tip for book bargain hunters
If you're looking for real book bargains and are prepared to brave the dealers, keep a look out for the twice-yearly 3MBS Book & Music Fair. It's held at the Abbotsford Convent, usually in May and November – they update their Facebook page with details. Most books are $2 and I've picked up Folio Society editions for as little as $10 in previous years! Though remember, the range is entirely dependent on donations.

Looking for more bookish destinations in Melbourne? Check out my guide to Melbourne bookshops for all my favourites.