"Libraries really are the gates to the future."

– Neil Gaiman
I have many fond memories of trips to the various libraries around Geelong, the city where I grew up. My most vivid memories are of the central library which stood on the site of the new building I visited recently. It was the place where I hunted for Saddle Club or Babysitters Club books to read and cross off on my hand-written list of titles. It was also where I discovered the joys of leaving with as many books as I could carry and my library card would allow. And it was a place my sister and I spent hours lounging in beanbags in the kids reading area. Of all the physical spaces that loom large in my childhood memories that library sits beside my childhood home, and local parks as a place I'll never forget.
Why do libraries matter?
I recently read an article by Neil Gaiman, my favourite living author, on the importance of libraries. It gave me a greater appreciation of the social and cultural importance of libraries, beyond my personal love of them as spaces that house books I love. You can read the full article here, but the part that stood out to me was this:
"We have an obligation to support libraries. To use libraries, to encourage others to use libraries, to protest the closure of libraries. If you do not value libraries then you do not value information or culture or wisdom. You are silencing the voices of the past and you are damaging the future."

– Neil Gaiman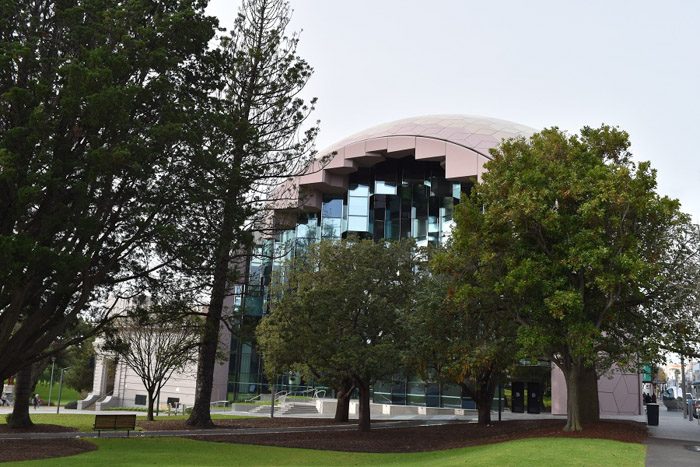 So it might the the oddest looking building I have seen, appearing to be a giant brain rising out of the park, but I am proud of my hometown for investing in the future, and for valuing information, culture and the voices of the past. If you happen to be visiting Geelong, or regional Victoria I highly recommend you check out The Dome!
Geelong Library (The Dome)
51 Little Malop St, Geelong VIC Australia 3220
http://www.grlc.vic.gov.au/locate/geelong-library-heritage-centre-dome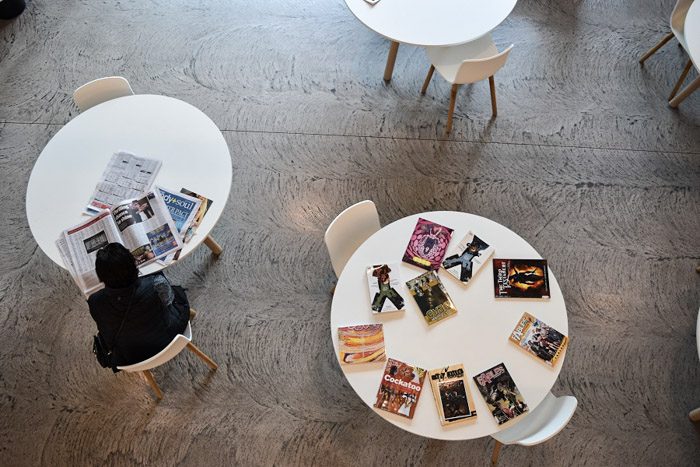 The recently rebuilt Geelong Library is unusual looking but an impressive achievement in making knowledge accessible to everyone. With 6000 square meters of space across 5 public levels the library has a HUGE range of books, as well as a variety of multi-use spaces that were all being enjoyed by visitors of all ages when I dropped in.
Some of my favourite features were:
Chess sets on tables,
Semi-enclosed study chairs looking out over the park,
Incredible viewing deck and conference space on the top floor,
Multi-media center for kids (complete with video games and bean bags)
Ground floor will soon have a cafe (still under construction when I visited).
X Factor: Focus on kids! A whole level dedicated to books for children and teens. It features a huge selection of picture books, costumes, computers, manga, video game consoles, middle grade and YA novels. It's a paradise to encourage kids of all ages to develop a love of reading.
Let me know in the comments your favourite library memory!
Keen to explore more literary locations in Victoria? Check out my guides to:
Malmsbury
Daylesford & Castlemaine
The Melbourne Book Market
Melbourne Bookstores
Never miss a post! Subscribe to my newsletter now.
Pin me for later…