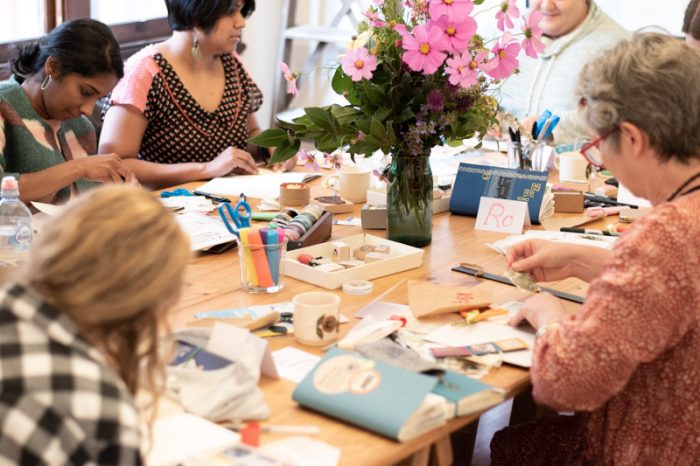 Discover journaling and build confidence in your creativity by joining a journaling workshop hosted by me, Tamsien West. I'll share with you my approach to nurture mindfulness through honest reflection, and encourage you to dust off those notebooks and journals you've been saving for 'one day'.
"Thank you Tamsien for teaching me to let go of my inner creative Journaling demons! You are a wonderful teacher and so very talented. I highly recommend this class to everyone who has a love for creative journaling" @moonlight_maker_melbourne
Upcoming workshop dates:
Creative Journaling – In depth workshop
Think Thornbury, 800 High St, Thornbury, Victoria
Sunday June 2
10:00 am – 1:00 pm
Supplies: Moleskine notebook, illustrated creative journaling workbook, and all supplies included.
$135.50 (or $122 with the 'bring a friend' discount) – Bookings Required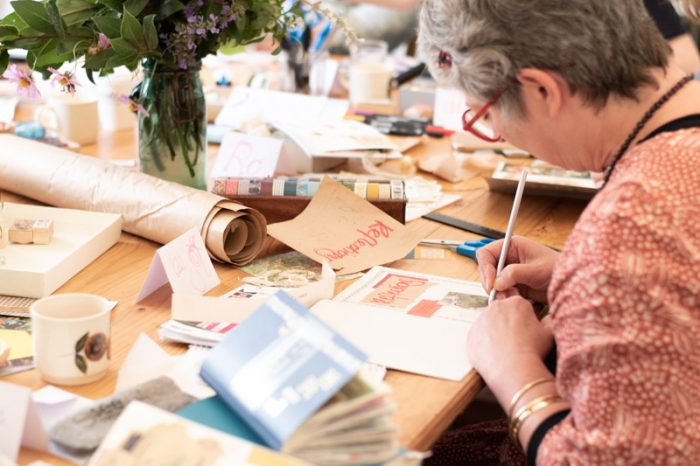 Book a journaling workshop at your library or community venue
My journaling workshops are perfect for anyone who doubts their creativity, has trouble sticking to creative goals, or has felt intimidated by the huge range of 'perfect' creative projects online. As an experienced workshop host I customise workshop content to suit your audience, developing activities to align to reporting outcomes or community desires.
Some of the creative styles I cover in my journaling workshops include:
Bullet journaling
Art journaling
Mixed media journaling (with a special love for vintage ephemera)
Writing-based prompts (for those who just want to express their creativity through words)
Pricing options are available to suit most budgets. Contact me via hello@babblingbooks.com.au for a quote, or set up a no-obligations chat about options for your community.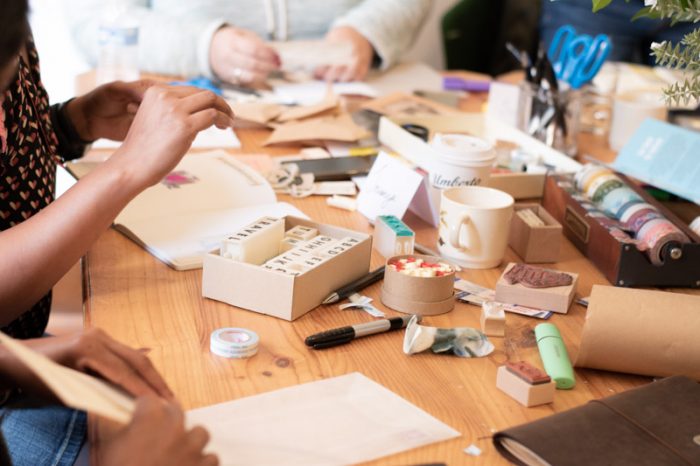 Keen to learn more about journaling? Check out my journaling themed blog posts and videos.